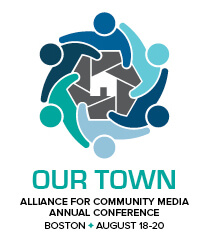 Alliance For Community Media – Annual Conference
August 18th – 20th
Westin Boston Waterfront Hotel
425 Summer Street
Boston, MA
Comrex is excited to be attending the ACM Annual Conference for the first time this year. We will be showcasing LiveShot, and participating in programming to provide technical solutions for community media professionals.
From the event website:
"Join community media professionals from across the country at the Westin Boston Waterfront hotel on August 18-20th as we celebrate and explore the meanings of making media that's related to place, and to our communities. We all have a yearning to belong, to understand our world, and to share our stories; to build community, to make a living, and make a life. At our best, community media reflects the world of our towns and communities, and speaks to the needs of their future. We will be exploring this theme of "Our Town" further in Boston and we hope you will join us."
For more information about the event, click here.