At Comrex, we've been supporting storytellers since 1961, and we design our products to be optimal tools for creating amazing radio. That's why we sponsored a run of Valerie Geller's new book, Beyond Powerful Radio.
Geller is a consultant and coach who works with talent, radio stations, and other broadcast programmers to help them maximize the effectiveness of their programming. She encourages broadcasters to embrace the power of technology, in order to be able to share powerful stories from anywhere.
In Beyond Powerful Radio, Geller discusses ways in which broadcasters can use new internet-based platforms to share their stories. From podcasting to traditional radio, Geller analyzes how you can integrate your channels for the biggest possible effect.
Tomorrow (October 7th), Valerie Geller will be presenting at the 2016 National Radio Conference in Melbourne, Australia. Don't miss the chance to hear her speak in person!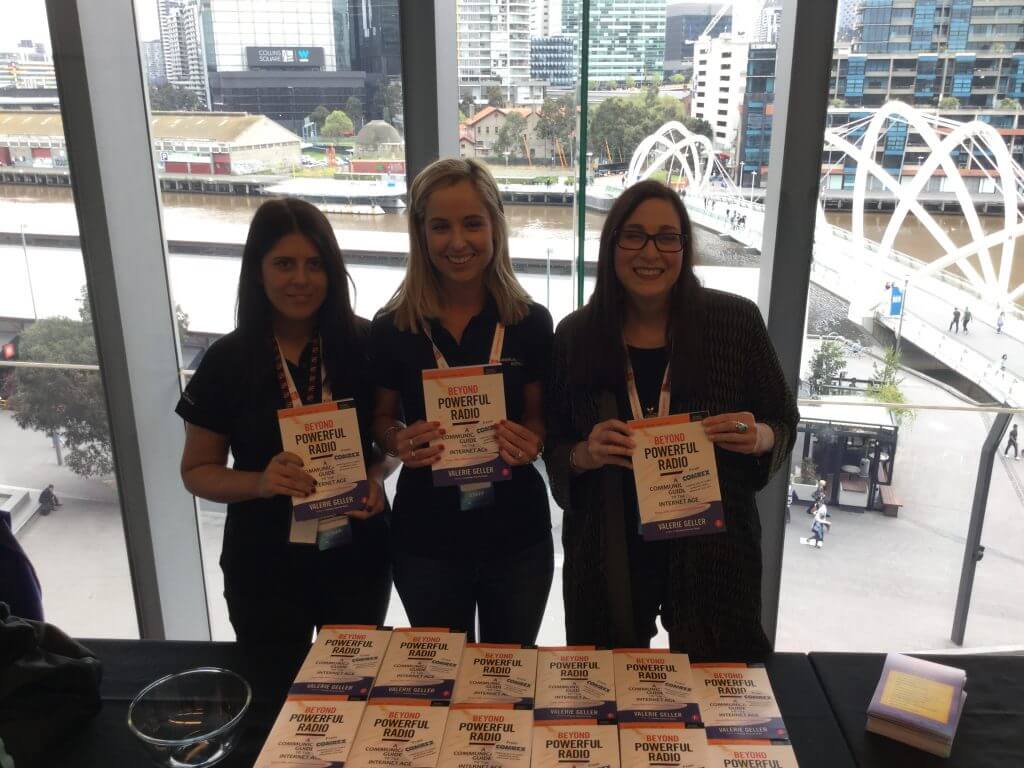 To order Beyond Powerful Radio, click here.
To learn more about the Geller Media Institute, click here.