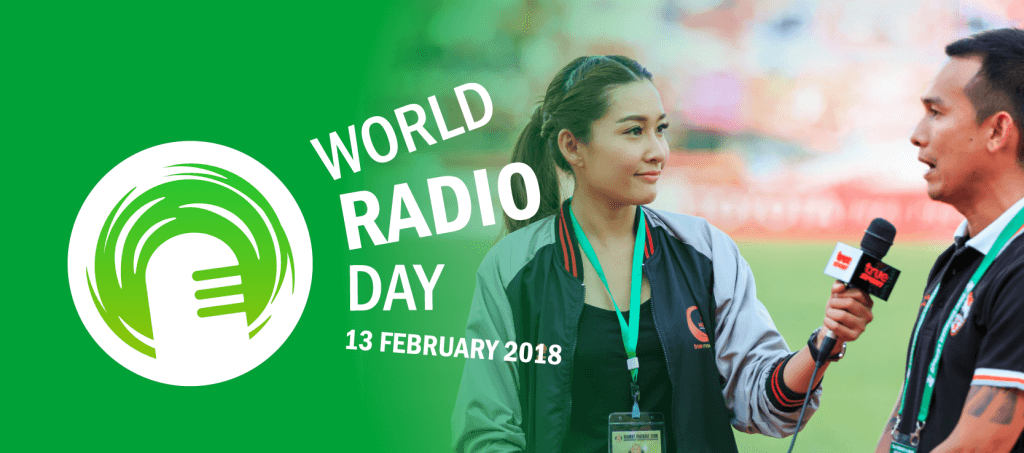 The 7th Annual World Radio Day, a worldwide event organized by UNESCO, is set to happen on February 13th. This year's theme is "Radio and Sports" – radio professionals are encouraged to reflect on the impact that sports coverage has on communities, and the world.
Diversity in Sports Coverage:

​Through the coverage of traditional and grassroots games, radio can reconnect people with their cultural heritage, promoting freedom of expression and diversity through cultural expression.

Gender Equality in Sports Coverage:

Sports coverage is hugely powerful in shaping norms and stereotypes about gender. Radio has the ability to challenge these norms, promoting a balanced coverage of men's and women's sports and a fair portrayal of sportspeople irrespective of gender.

Peace and Development through Sports Coverage:

Through greater coverage of sports for peace and development initiatives, the universal values of non-violence, solidarity and tolerance are recognized and celebrated.
This World Radio Day, we're celebrating our customers who cover sports all over the globe. With ACCESS NX and other remote equipment, our goal is to make it easy for broadcasters to reach the stories that matter to their listeners.
What does your station have planned to celebrate World Radio Day? Let us know!
To learn more about World Radio Day or to register an event, click here.
Learn how you can improve your sports program – visit us at NAB 2018. Register with code LV4557 for free exhibit passes.
Learn more
.