Please note: This event has passed. Thank you to the ACM West Conference organizers and attendees who we were able to connect with!  Comrex will be at more trade shows & conferences this year. Want to keep up with all things Comrex? Subscribe to our newsletter!
Interested in a product or have questions? We'd love to chat and see how we can help. Contact us today! 
---

Comrex will be at the 2022 ACM West Conference this March 30 – April 1, 2022 in San Jose, CA!
Chris Crump, Senior Director of Sales and Marketing, will be onsite. You can find him at the Comrex booth during exhibit hours, which are:
Thursday, March 31st // 8:00 am – 5:15 pm
Friday, April 1st // 8:00 am – 4:15 pm
Plus, close out the conference with the WAVE Awards – sponsored by yours truly! More on that below. To view the full schedule, click here.
To reach Chris, send him an email.
Our full product line will be on display, including:
Plus, learn about Gagl – a new cloud-based solution for remote contribution that's coming soon!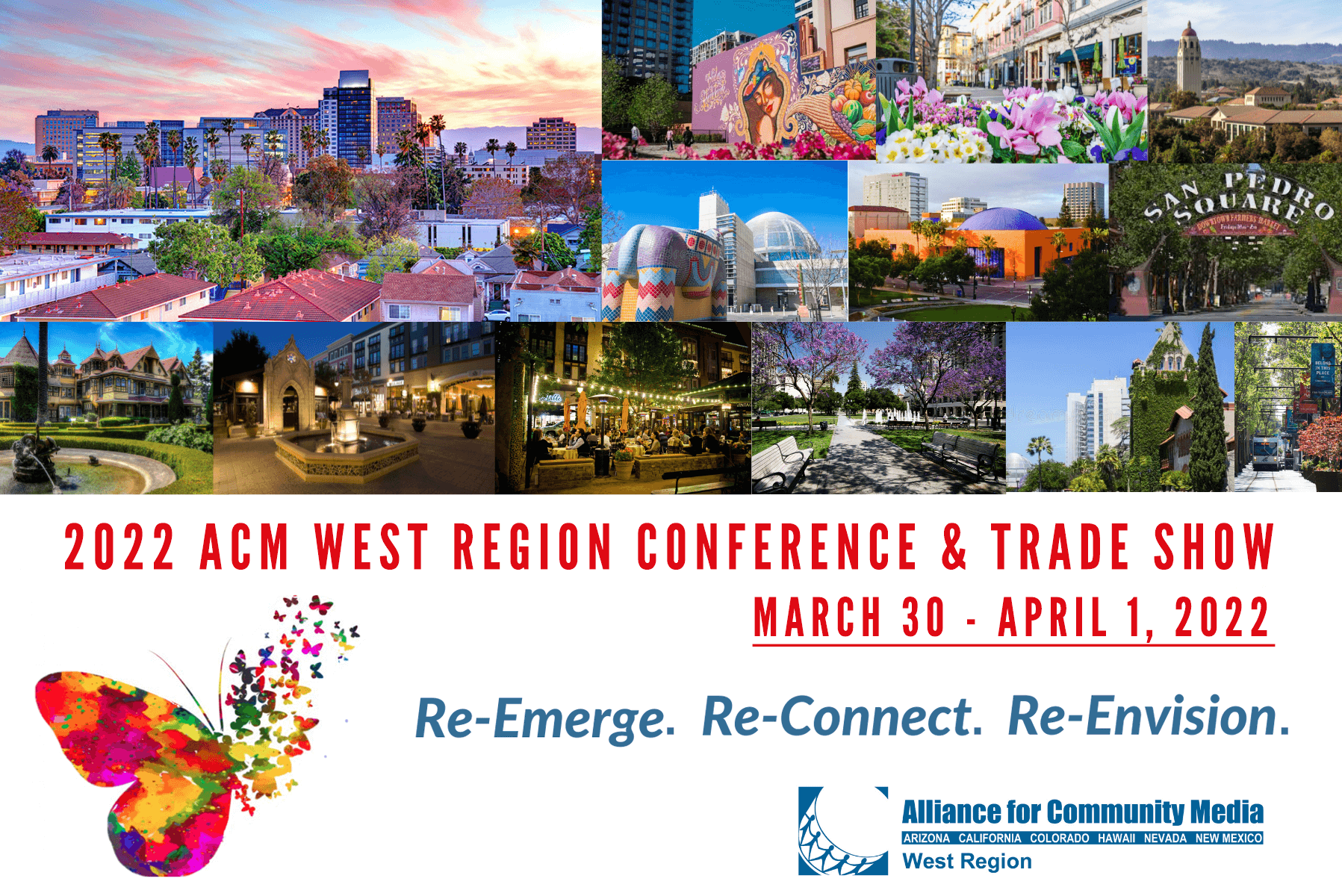 Join us at the WAVE Awards!
WAVE, which stands for Western Access Video Excellence, is an awards program celebrating "the best of the west" put on by ACM West.
We are proud to sponsor this year's WAVE Awards which will be held on Friday, April 1st from 6:00 to 8:00 pm. Join us for music, hors d'oeuvres and refreshments in the California Ballroom.
Let's celebrate the content you've created!
---
To learn more, visit the ACM West website.