Comrex will be at NAB Show New York!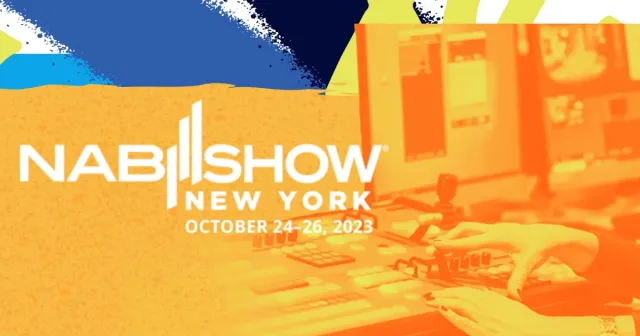 NAB Show New York will be held this October 24-26th, 2023 at the Javits Center.
Find us at Booth 642 during exhibit hours:
October 25, 10 a.m. – 6 p.m.
October 26, 10 a.m. – 5 p.m.
You can get a FREE guest pass when you register using our code "NY2876". Sign up for NAB NY.
Chris Crump, our Sr. Director of Sales & Marketing, will be in attendance to answer all of your Comrex questions. To connect with Chris before the show, send him an email.
We'll be partnering with our friends at SCMS for the show. SCMS is one of our many stellar Comrex dealers, and they'd love to help you update your fleet of Comrex equipment! Visit the SCMS website to get started.
To learn more about the event, click here.