Comrex will be at the Broadcasters Clinic!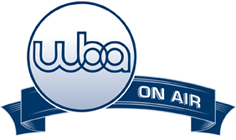 Hosted by the Wisconsin Broadcasters Association, this year's Broadcasters Clinic will be held on October 10-11th at the Madison Marriot West in Middleton, WI.
Chris Crump, Senior Director of Sales & Marketing, will be in attendance to answer all of your Comrex questions. To connect with Chris before the show, send him an email.
We'll be partnering with our friends at Broadcast Supply Worldwide for this event. BSW is one of our many stellar Comrex dealers, and they'd love to quote you on some new Comrex gear! Visit BSW's website to see their full catalog at www.bswusa.com.
To learn more about the event, click here.