Radio Show 2017 is the premiere conference for radio. With a focus on future trends for radio, this year's show promises new technology and new strategies for broadcasting professionals. At Comrex, we're also focusing on the future of radio by showcasing our newest IP equipment. With remote IP audio codecs like ACCESS NX, guest interview solutions like Opal, and more, we've got answers to a wide range of broadcasting challenges.
Interested in visiting us at Radio Show 2017? Add us to your planner here.
Get free passes to Radio Show – register here with code AU5946.
We'll be at Booth 125 – here's what we'll be showing.
ACCESS NX
ACCESS NX is the next step in the ACCESS IP codec line. ACCESS NX is the result of a decade of IP audio transmission advancements and is refined for the ultimate remote experience. Perfect for a wide range of applications – including ENG, sports announcing, talk show hosting, community outreach, and more – ACCESS NX has been built from the ground up, implementing a decade of knowledge into a brand new hardware platform.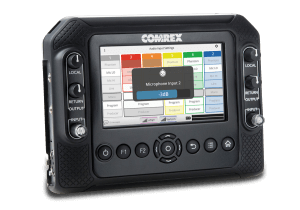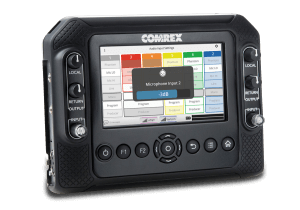 ACCESS NX runs on CrossLock, Comrex's custom reliability layer that enables both powerful error correction and network bonding. Rather than simply splitting data between two networks, CrossLock monitors each network in real time and dynamically adjusts network usage based on performance. Combine that with a suite of network enhancement tools, and CrossLock can turn unreliable wireless service into a rock solid broadcast-ready link.
Click here to learn more about ACCESS NX.
ACCESS NX is now available to order! Click here to find a dealer.
Opal
Comrex Opal provides near-studio quality audio by leveraging equipment guests are already familiar with (i.e. smartphones and laptops). Perfect for coordinating call-ins with guests who have no technical experience, Opal enables users to connect to the studio by simply clicking a link. Opal makes it possible to do long interview segments in HD voice quality, without requiring guests to install apps or fiddle with settings.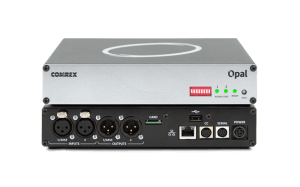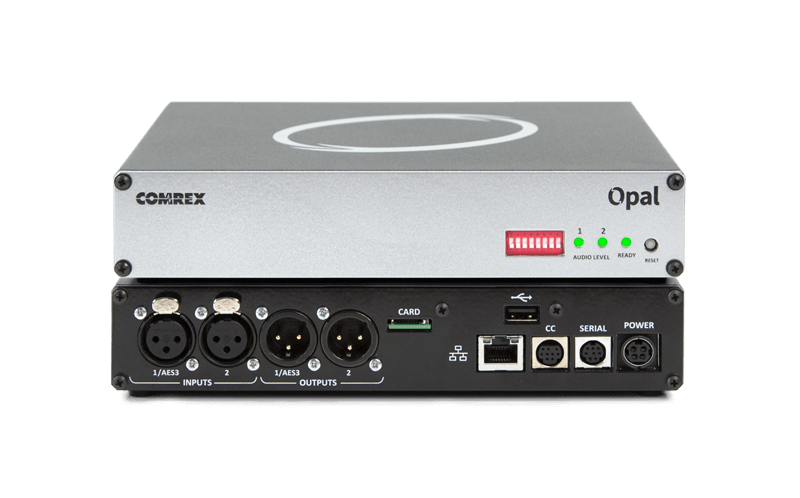 Opal works by activating the Opus encoder built into commonly used browsers – including Chrome, Firefox, Microsoft Edge and Opera. As a result, Opal can connect to any computer or Android device with one of those browsers installed. iOS users will be able to connect to Opal with a free Comrex app since Safari browsers do not yet support the Opus encoding algorithm.
Click here to learn more about Opal.
Interested in visiting us at Radio Show 2017? Add us to your planner
here
.