Today is the sixth World Radio Day, UNESCO's worldwide event for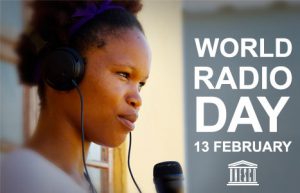 exploring the way radio shapes our lives. This year's theme is "Radio is You!", to advocate for listeners and general audiences around the world to contribute to creating policy and programming for radio. Events this year will be specifically focused on exploring radio as a medium for dialogue.
This World Radio Day, we're celebrating the broadcasters we have the pleasure of working with every day. It's our mission to reduce the gap between broadcasters and audiences, and we're proud to facilitate the interactive and accessible programming t
hat makes radio so special.
We also encourage broadcasters to review the Radio Station Health Checkup challenge. This is a great opportunity to think about how your station can include listeners in your programming.
UNESCO is encouraging organizations everywhere to participate. What does your station have planned?

To learn more about the event, click here.