Our newest ACCESS IP audio codecs (ACCESS NX Rack and ACCESS MultiRack) are different from our older IP audio codecs in one major way – they're AES67 compatible.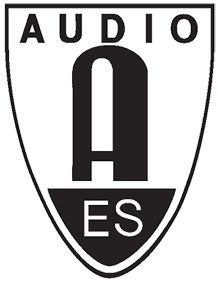 AES67 is a technical standard for audio over IP and audio over Ethernet (AoE) interoperability developed by the Audio Engineering Society.
As more broadcast organizations began to shift to AoIP, it was important to us that our studio equipment could easily integrate with whichever major system was chosen by a station/group. 
---
"On the hardware side, we needed a way to scale up our remote sessions capacity in a small hardware format. Because we already had substantial experience with Comrex portable codecs we chose the ACCESS MultiRack. The AES67 interface and its ability to make five simultaneous connections made it easy to integrate in our facility. In most cases, each show uses two or three instances for hosts, and one instance for the remote producer/board op."

– Daniel Berdiel, Senior Director, SiriusXM Enterprise Operations
---
Here at Comrex, we're big believers in cross-compatibility and open-source standards. That's why all of our ACCESS and BRIC-Link codecs can connect to each other, regardless of model. And it's also why we've incorporated a channel mode called EBU 3326/SIP for compatibility with other manufacturers.

When we released NX Rack and MultiRack, we knew we wanted to preserve that cross-compatibility with Audio-over-IP systems. Instead of choosing a specific system (like Dante) to work within, we intentionally released these codecs to be able to interface with all major AoIP systems.*
It was important to us that customers be able to use whatever AoIP system they had available or were looking to install. We wanted to make sure our codecs could work with Dante, Livewire, and Wheatnet – whatever our customers need.
AoIP documentation:
*We don't have documentation for Ravenna since it follows the AES67 standard almost exactly. 
---
"Most of our systems are Dante-based, and the interoperability between Dante and AES67 has cut down on our need for external converters and bridges for devices… When you're flying with a handful of Pelican cases, the more you can cut down on space, the better. ACCESS MultiRack has enabled us to reduce our logistics costs, and we can provide more connectivity to the networks we work with."

– Jake Robinson, Founder and Technical Director, Midwest Sports Broadcasting
---
We hope you'll give our gear and team the opportunity to surpass your expectations.
To get started with one of our AES67-compatible codecs, find some helpful links and info below.  
Quick links:
Demo program:
Located in the US and interested in trying out one of our codecs? We'll ship out a unit for you to test for two weeks for free – all we ask is that you pay for shipping! Request a demo here.
International prospective customers should reach out to their local authorized Comrex dealer for a demo.
Purchase info:
To place an order or request a quotation, contact an authorized Comrex dealer. Click here for a full list.
For all additional sales-related questions, please contact our sales team during business hours.
Tech support:
Have you reviewed the tech notes, and you still need help? Write to us at techies@comrex.com.
Para soporte en Español, escríbanos a soporte@comrex.com.
More reading:
Taking Outside Broadcasts to the NX Level
– Need a codec for the field? Check out our latest portable model, ACCESS NX.
5 Reasons to Choose ACCESS MultiRack
Introducing: BRIC-Link III
– For a stripped-down version of ACCESS, check out BRIC-Link III – now shipping.