Football season is well underway! Live sports is a massive market, and sports broadcasts have a variety of unique technical demands. Whether it's a live broadcast of an NFL game, a morning show recap of games from the night before, or an interview with a player from the locker room, sports segments often involve getting on the air quickly from remote locations with high quality. 
Broadcasters have been using Comrex products to cover sports since the 1960s, and our gear is designed to get you on the air from anywhere. Here are some of the ways our customers cover football with our codecs.
---
ACCESS NX Takes Cardinals Abroad
Every year, the NFL hosts the NFL London Games abroad in the UK. NFL teams travel across the Atlantic to play in specialty games for audiences in England, providing entertainment for NFL loving expats and UK locals alike. These games are covered the same way domestic games are, and so team engineers need to find ways to get their programming on the air with the same quality as their games state-side.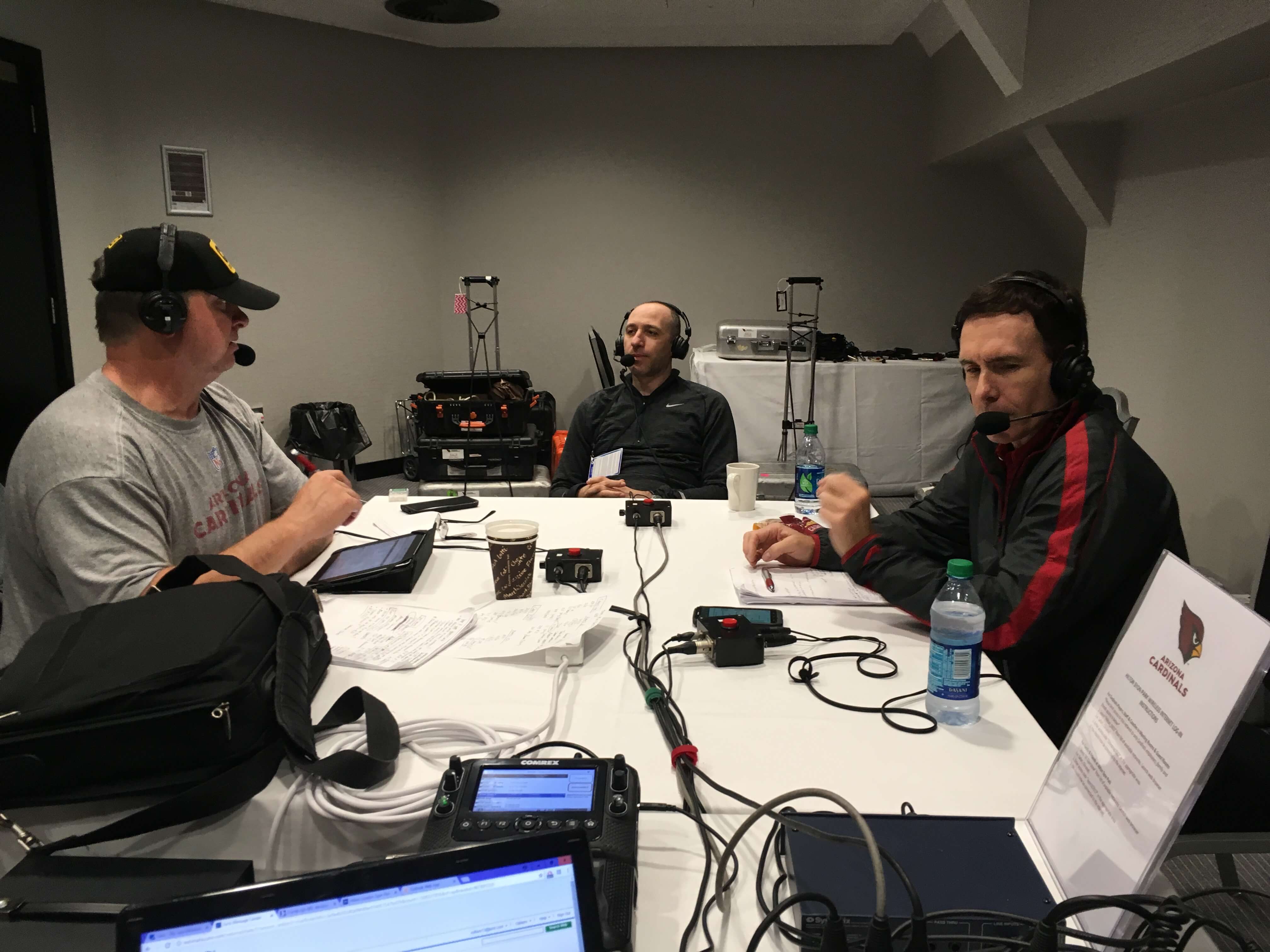 "We had multiple shows to produce in the time we were in London. "Doug and Wolf Show," the KMVP morning show hosted by Ron Wolfley and Doug Franz, was set to broadcast all but one of the six days we were abroad," said Walt Ellis, engineer for the Cardinals. 
"We also needed to produce our weekly show, "The Big Red Rage," from The Admiralty, a pub in Trafalgar Square. Not to mention, we needed to get our play-by-play and color commentary on the air during the actual game. So there were many moving pieces for us to manage."
Because the planned programming involved broadcasting from a tailgating party outside of the stadium, Walt decided that bringing two ACCESS NX portable units was the best way to make use of cellular and wifi networks and put forth a strong remote broadcast. And ACCESS NX enabled him to get all the Cardinals programming on the air – even from a foreign environment.
---
KILT Stays Connected With Comrex IP Audio Codecs
SportsRadio 610 KILT(AM) is the home of the Houston Texans Radio Network. Until 2017, KILT relied on ISDN lines for backhaul from each stadium to their network studios – but then they faced an unexpected 1000% increase on their ISDN rates. It was clear to them that ISDN was no longer sustainable long-term.
"For us, ISDN had already become problematic," said Robbie Green, Director of Technical Operations for Entercom Houston. "We had discovered that we could no longer rely on it for most of our remote broadcasts, because installations of new ISDN service for normal remote broadcasts at sports bars, restaurants, etc., had already become pretty hit and miss."
When it was finally time to shift away from ISDN, KILT turned to Comrex. With the help of codecs from the ACCESS and BRIC-Link series, KILT found a new, solid solution for live broadcasts that took advantage of readily available IP networks – and saved a lot of money in the process.
---
LiveShot Provides a Sports Guaranty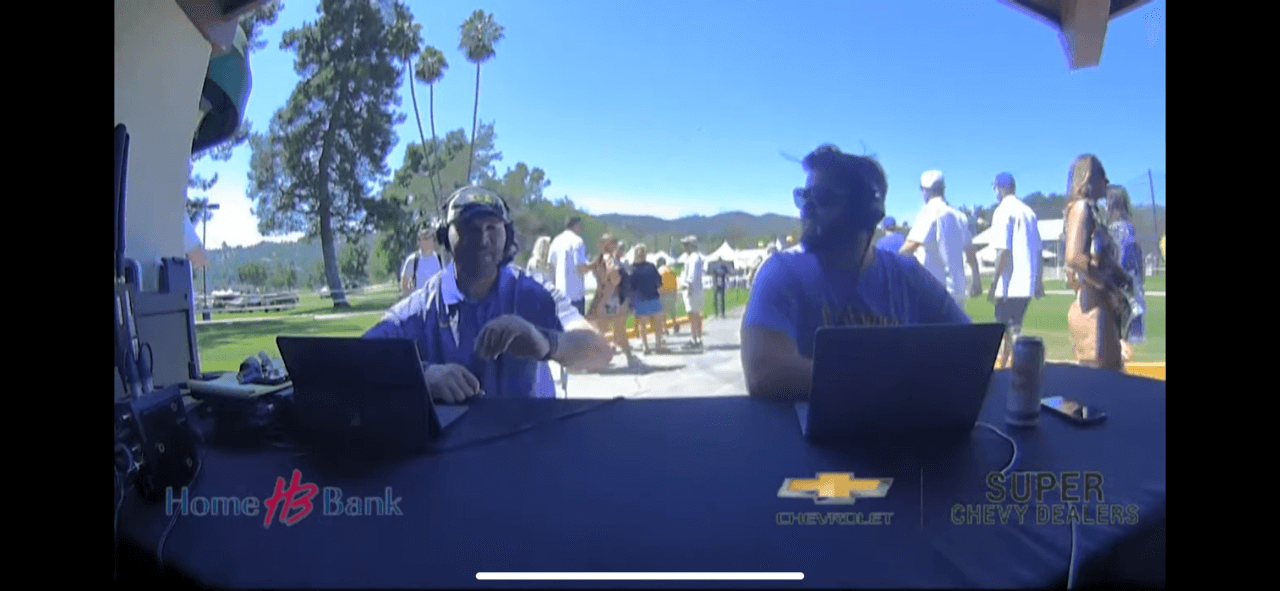 Guaranty Media is a media company based in Baton Rouge that operates five FM radio stations (two of which are simulcast), as well as a podcast network and digital marketing services.
Beau Wegmann, Sr. Engineer at Guaranty, and his colleagues realized that there was high demand for video to accompany their slate of local programming. "With all these opportunities, why not try to grow revenue and grow market share?" said Beau.
After renting multiple bonded IP video solutions, they decided to invest in a LiveShot system to produce live video of their radio shows. Now, they're producing 9 hours of visual radio content from their studio each day, as well as 2 hours of content remotely on weekday evenings. Guaranty Media won the 2022 Prestige Award for Best Live On-Site Remote in the large market category from the Louisiana Association of Broadcasters for their coverage of the LSU vs. UCLA Rose Bowl.
---
For high-quality live sports coverage, choose Comrex.
Whether you're doing a drop-in from draft day with Gagl and BRIC-Link III, running your show from a hotel room with ACCESS NX, or providing award-winning coverage with LiveShot, we've got a suite of offerings to meet your needs.
Located in the US? Check out our demo program!