DEVENS, MA, Apr. 13th, 2023 – One of the things that makes Comrex products special is the depth of tech under the hood. Keeping your firmware up-to-date is the best way to ensure that you are taking advantage of the most recent developments from the lab at Comrex.
We're happy to introduce new updates for Comrex IP audio and video codecs.
ACCESS and BRIC-Link* IP audio codec customers can update to firmware version 4.6 to get the latest HTML5 compatibility updates and some new features like GUI-based firmware updates and the ability to resolve URL addresses. BRIC-Link III customers have version 5.0-p2.
*This includes both current (ACCESS NX Portable/NX Rack/MultiRack) and retired (ACCESS 2USB/Rack, BRIC-Link Classic/II) models.
Comrex video IP codec customers (i.e. LiveShot Portable and LiveShot Rackmount) get a new HTML5-based interface for complete monitoring and control from HTML5-capable browsers.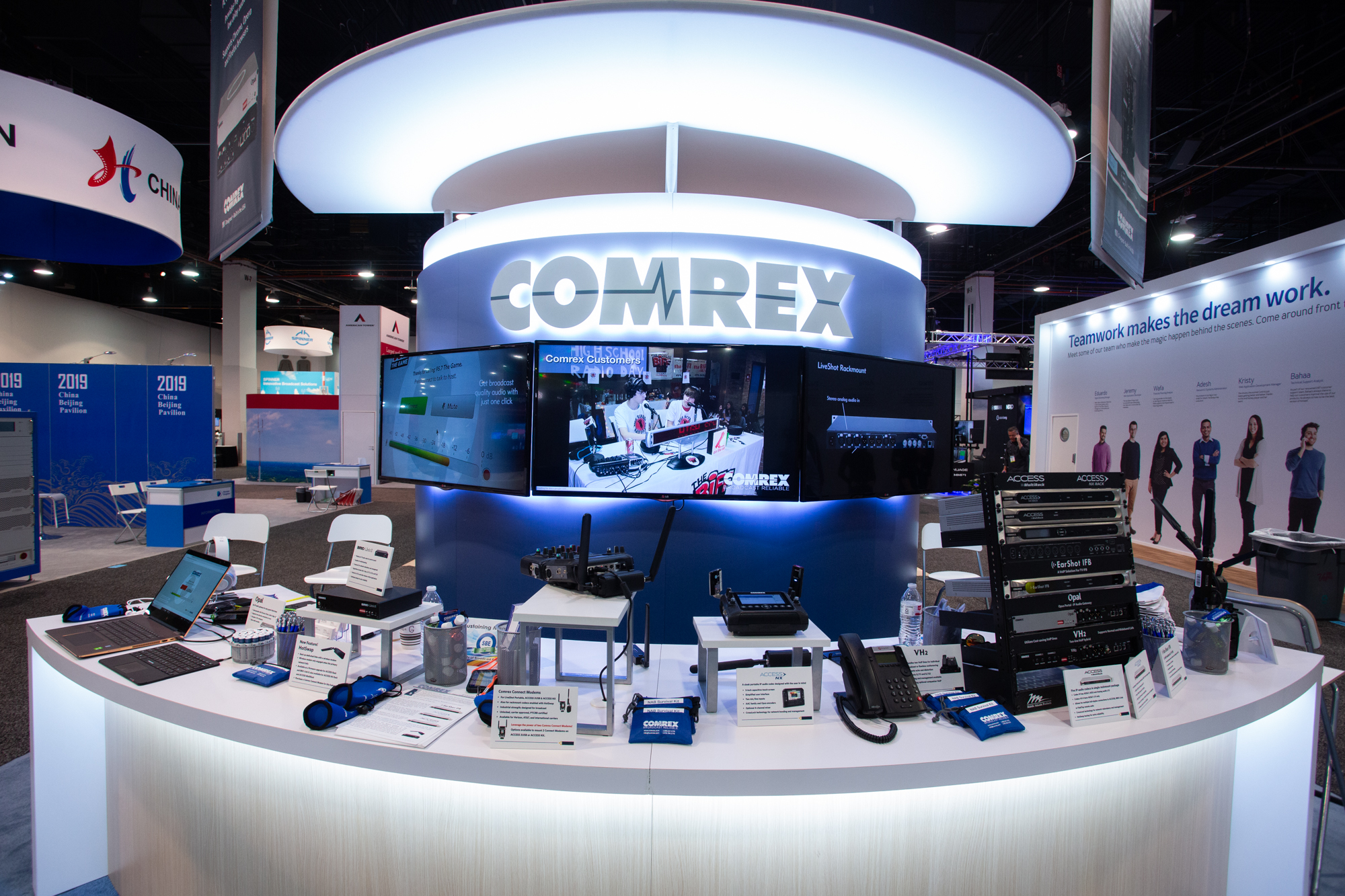 To find out more about these new updates and all the news at Comrex, join us at the 100th NAB Show this April 16th-19th at Booth C2216 in Central Hall of the Las Vegas Convention Center. Add Comrex to your planner.
Still need to register for the show? Get an exhibits pass when you sign up using our guest code "LV6885".
To update your Comrex product to the most recent version of firmware, please visit the support page of the Comrex website or contact the Comrex office at +1-978-784-1776 or techies@comrex.com during business hours, Monday to Friday 9am to 5pm Eastern Time (US & Canada).
---
About Comrex
Comrex has designed and manufactured broadcast equipment since its incorporation in 1961. Since then, Comrex has consistently developed the most innovative technology to address the specific needs of broadcasters, and create products that enable broadcasters to produce live, local, imaginative remote programming. 
Comrex strives to provide a simple answer to a universal broadcast need ­‐ the transmission of high-­quality media to the studio from virtually anywhere, economically, at a moment's notice. Comrex works to develop technology that will allow broadcasters to easily achieve creative programming, from diverse and unique locations.