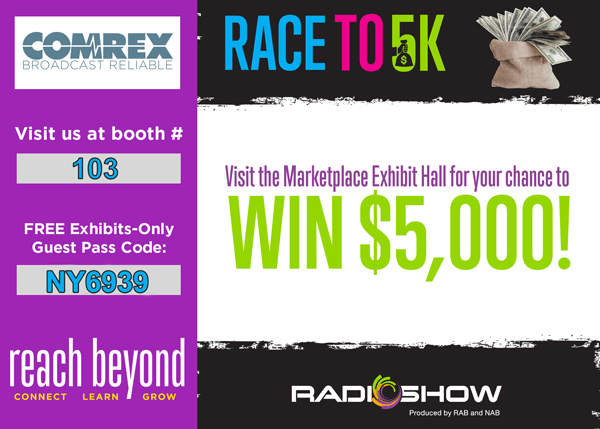 2016 Radio Show
Wednesday, September 21st, to Friday, September 23rd
Booth: 103
Want a free pass? Register here with code NY6939 for free entry to the exhibit hall.
Comrex will be showcasing VH2, our two-line VoIP hybrid, as well as STAC VIP, our VoIP talk-show management system. Additionally, we'll be showing ACCESS and BRIC-Link II.
For more information about the Radio Show, visit their website.