We are proud to be a partnering sponsor for the 2018 NW Media Summit hosted by the Alliance for Commmunity Media Northwest Region.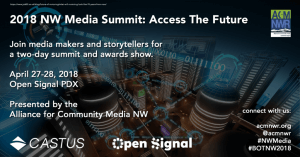 We will be exhibiting at the summit, April 27-28, at Open Signal PDX.
We will also be hosting a Friday evening social event which will include a live recording of the Radio Survivor podcast at a local theater after the day's activities.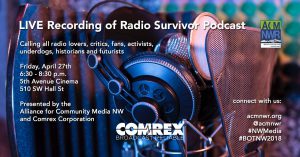 To register for the event, click here.