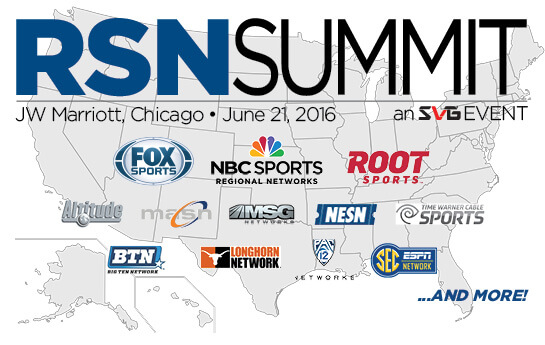 Comrex is proud to be a sponsor of the SVG RSN (Regional Sports Network) Summit.
For the first time ever, SVG will bring together leaders from across the country who day in and day out rise to the challenge of making regional sports networks the collective national powerhouse they are today. The inaugural RSN Summit is designed to meet the information needs of today's professional who creates content for a regional sports network and serve as meet-up for RSN professionals to learn, network, and share ideas. SVG will kick off the inaugural RSN Summit with an opening night reception beginning at 6 p.m. on Monday, June 20 followed by the full day event on June 21.
On June 21st, Tony Sonnastine of Time Warner Cable will present a case study, titled "Cost/Benefit Analysis of IP Delivery Using the Comrex LiveShot". For more information, click here.