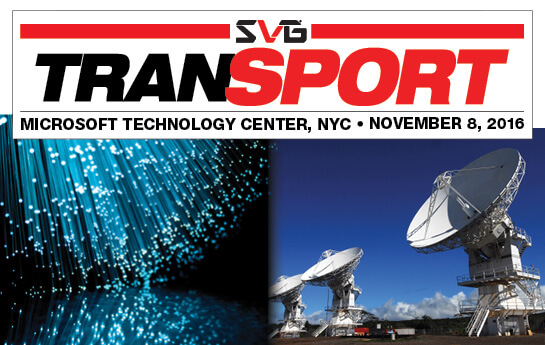 TranSPORT 2016
November 8th
Microsoft Technology Center
Event description:
The 2016 SVG TranSPORT conference will once again give sports-production professionals the opportunity to come together for a half-day of networking and sessions focused on the current state of sports-content contribution, exchange, and distribution. Set to be held on Nov. 8 in its location – the Microsoft Technology Center in New York City – TranSPORT will address the industry's most pressing issues, including the current fiber vs. satellite market-share, maturation of HEVC and 4K/HDR, the impact of "at-home-production" workflows, the rise of IP networks, cellular bonding, open-internet delivery, and the explosion of OTT streaming.
For more information, click here.