Since stay-at-home orders were put into effect in Massachusetts, Karson Tager has been doing his show, Karson & Kennedy on Boston radio station Mix 104.1 with a Comrex ACCESS live from his wife's sewing studio. (Where, by the way, she's been making masks to donate to their community – learn more about that here.) But their family's social engagement doesn't stop at masks.
Every morning last week, the "Karson & Kennedy" team asked 30 listeners per day to commit to purchasing a lunch from a local restaurant to be delivered to healthcare workers on the front lines. 30 lunches per day for healthcare professionals would be great, but it didn't stop there! Pop star Meghan Trainor (who is also a Massachusetts native) learned about the project and pledged to contribute 50 lunches per day.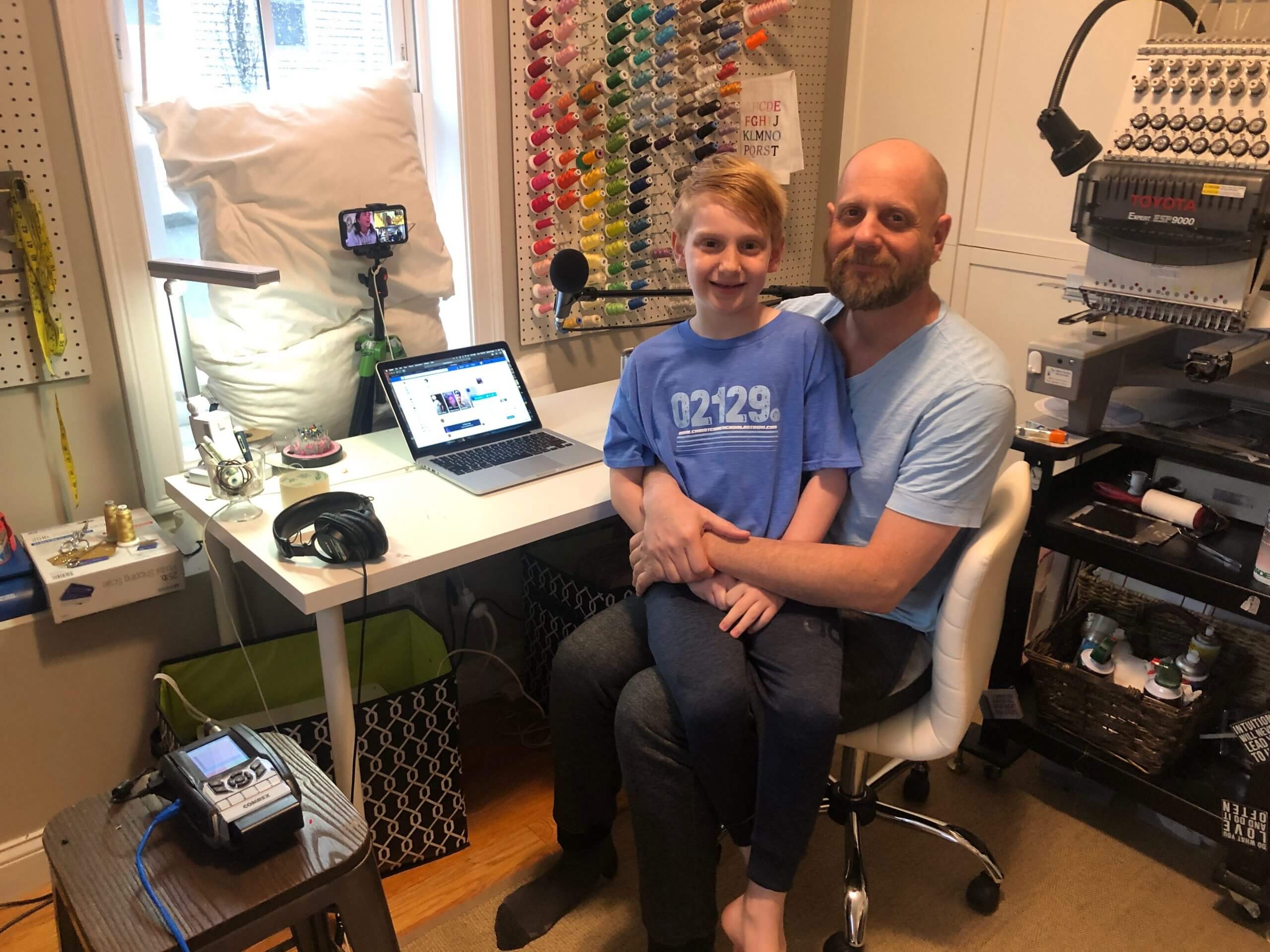 Although the goal was 80 lunches a day (400 per week), listeners donated almost 700 lunches last week! The lunches were delivered to Massachusetts General Hospital, which is currently considered the main source of COVID-19 treatment in Boston.
Additionally, this program provided an economic boost to five area restaurants – The Bacon Truck, Flame Cafe, Brewer's Fork, Summer Shack and Harvard Gardens. In fact, it went so well that starting May 1st, Karson & Kennedy will be kicking off Feed The Front Lines Fridays. Every Friday, a different restaurant will deliver to a group of front line workers.
---
To learn more about the project and to donate, click here.
To learn more about broadcasting from home with ACCESS NX, click here.