Bonneville International operates 22 radio stations, including Sacramento CA, that produce valuable local media for their markets. Local media is especially vital now, so it's important that their stations continue to produce coverage. So Bonneville Sacramento's engineering department put together a kit to keep their people on the air.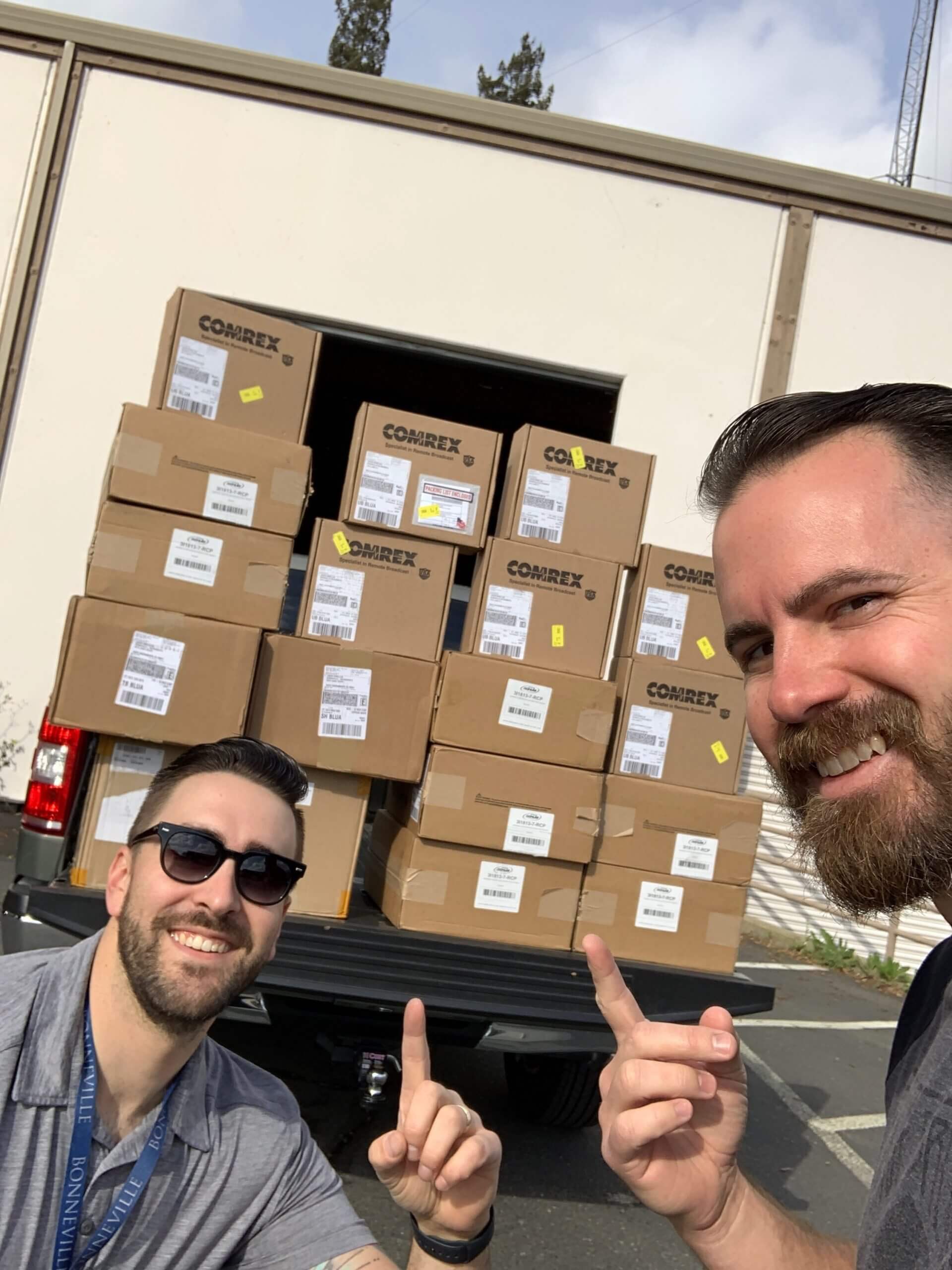 Jason Ornellas, Director of Engineering for Bonneville Sacramento, related their story on LinkedIn:
"What a crazy time. As engineers everyone always looks to us for solutions and answers, and couldn't have ever thought of a scenario like this. As our employee's all begun swiftly working remotely through VPN and Microsoft 365 in the cloud, we had to quickly pivot to our broadcast operations.

Our folks are essential employees to what we do and being live and local for the community is what Bonneville International is all about.

We ordered twelve remote broadcast to make the home studio broadcast kit as turnkey as possible for our on air talents convenience. We ordered the best gear possible with a travel case to make you feel comfortable and safe from your home while sounding great.

In the SKB case contain the following:
– EV RE320 Microphone
– XLR Cable
– Rode – RODECaster Pro Board w/ power cable and USB cable
– Microphone Stand
– Tascam Headphones
– Comrex BRIC Link II

Tutorial videos were produced to show unpacking and setting up the equipment as well as using RCS Zetta2Go.

The file servers are providing everyone with a sense of being on the network from home, automation systems and on air talent continuing to providing the content and we are managing it all via our remote control systems. Everyone has to do their part to stay safe and I think we accomplished that."
You can find Jason's original post here.
---
Learn more about BRIC-Link II here.