If you're managing more than one codec, it can be complicated to juggle a bunch of individual control windows.
Years ago, we introduced Fleet Commander, a codec management application that lets you see all of your Comrex codecs in one place. Even if you're dealing with different Comrex codecs at the same time – you can view them and control them simultaneously with Fleet Commander.
This tool is especially valuable for Comrex power users managing dozens of codecs.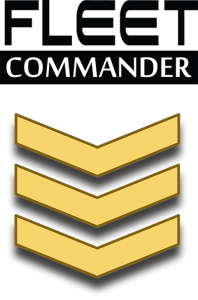 Say goodbye to browser tab overload
Fleet Commander allows you to control all of your codecs from one user interface. Once Fleet Commander is installed on your computer, you can log in and establish connections and monitor network conditions – put it on your laptop and you can manage your codecs on the go!
Easy to use interface with extra features
Fleet Commander looks a lot like our standard web-based interface. But it also comes with a few extra features. With Fleet Commander, you can copy peers and profiles between codecs, and actively meter statistics on all of your codecs.
Works with any Comrex IP audio codec
Fleet Commander provides near-universal control of any Comrex ACCESS or BRIC-Link unit including:
Current Models

:

ACCESS NX Portable
ACCESS NX Rack
ACCESS MultiRack
BRIC-Link II

Retired Models

:

ACCESS Portable Classic

ACCESS Portable 2USB

ACCESS Rack

BRIC-Link Classic
Monitor all of your audio codecs simultaneously from a single control interface.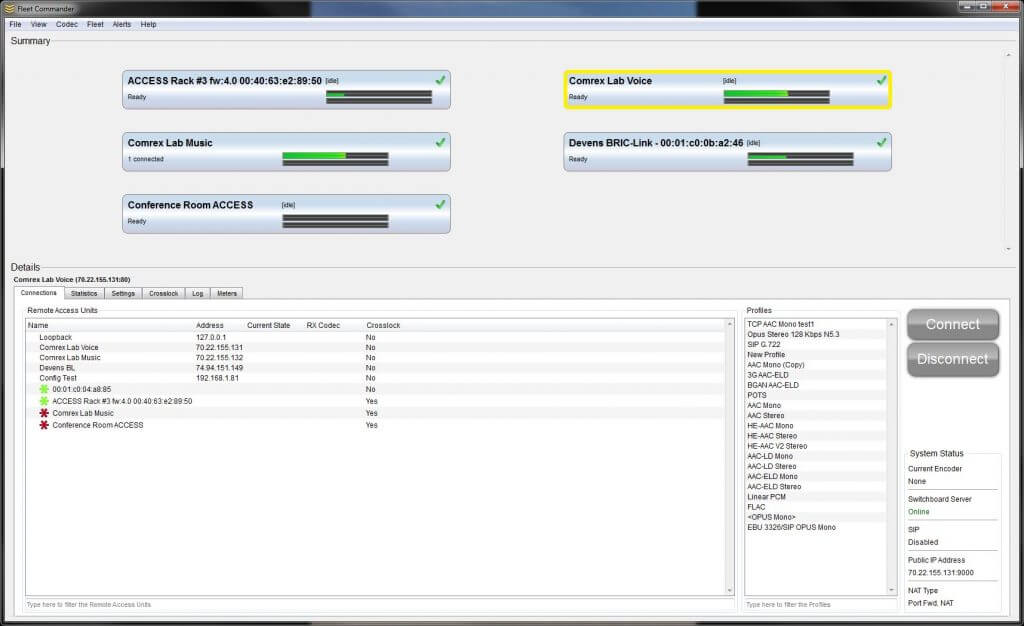 Fleet Commander is compatible with Windows 7, 8, and 10. 
To download a demo version of Fleet Commander, click here.
Fleet Commander is available for purchase for a one-time license fee per computer.
To purchase Fleet Commander, contact your favorite Comrex dealer.