Impact Partnership is the fastest growing company in the investment insurance and annuities industry. We're a key distribution partner for fourteen leading US insurance and investment annuity companies – we inform advisors and agents about financial products, and through comprehensive marketing, we help them reach and educate people who are looking to retire.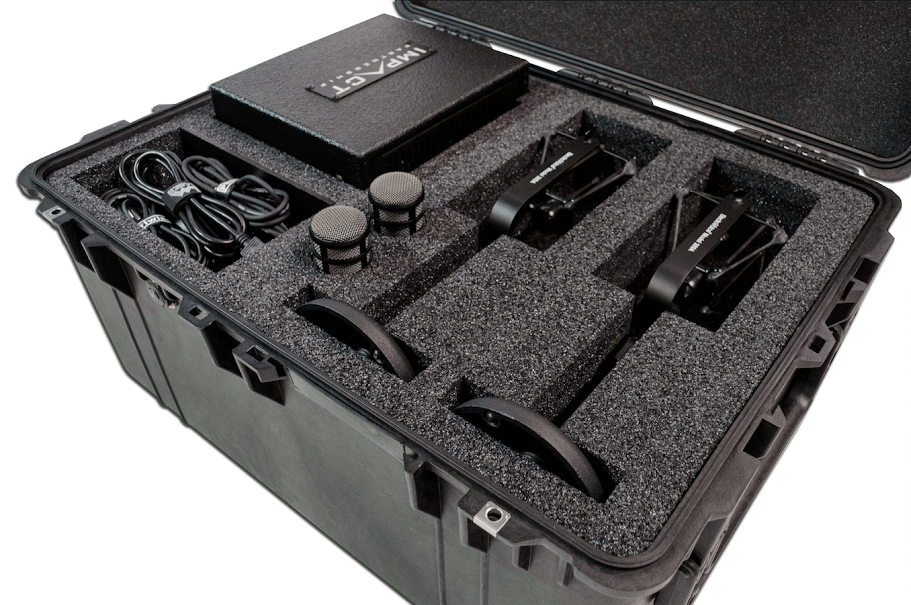 Radio is one of our primary offerings. We give our clients, who are all financial advisors with little to no media experience, the ability to host a radio show. This means we do the leg-work for them – we'll script the show, we'll work the clocks out, we'll record the show and edit it, and we'll do all the media buying. In the past, our advisors would need to go to a radio station to actually record and produce the show. However, this would take hours – not only of the advisor's time, but of our time as well.
We knew that to streamline the process, we needed some sort of codec that we could send in the field – something that could easily connect to our partners that we already worked with and that we could engineer in such a way to cut out the facility. After trying multiple options, we found Comrex.
Audio quality is of the utmost importance to us. Even though our advisors are often halfway across the country, we want their audience to feel like everybody they're hearing on the show is in the same room. Of the codecs and hybrids we tried, Comrex was the only one that gave us the true, dynamic sound we wanted. We outfitted our studios with Comrex ACCESS, and developed a BRIC-Link kit for the field.
Our clients have no technical background, and often have no engineering assistance available. We needed to engineer a plug-and-play solution that they could set up themselves, with little intervention and limited possibility for error. BRIC-Link is simple and reliable enough to form the basis of our remote kit.
The kit we've built is about 9 inches tall, 11 inches wide, and 10 inches deep. The kit is shipped in a custom Pelican case, the interior of which is molded to fit the equipment. Inside of the rack, we've got the BRIC-Link, which is hooked up to a Makie 402 mixer. All of the custom cabling between the two pieces is wired together – when one of our clients receives their kit, all they need to do is take it out of the Pelican, plug in the two RE-320s and two Sony 7506s we supply, plug it into the internet and to a power source, and they're finished. It's simple, it's easy, and it requires no savvy – altogether, it's saved days worth of time, both for our customers and for our engineers.
When we introduced radio as an option, approximately 20% of our business came from that segment of our business. In under a year, with the help of our custom BRIC-Link kits and our talented staff, radio now makes up closer to 50% of our business, and we've gone from doing 15 shows to over 100 shows a week in over 50 markets. It's ramped up very quickly. The portability of the BRIC-Link contributes a gigantic portion of that.
---
Learn about the latest model: BRIC-Link II
---
This story was originally published in Radio World.
E.C. Hamilton is the studio engineer for Impact Partnership.