If you are looking for assistance, click here.
---
We don't often talk about our tech support team, but our customers do. We regularly receive emails from customers who just solved a tricky problem with the help of our tech team, and can't wait to tell us how happy they are with our support.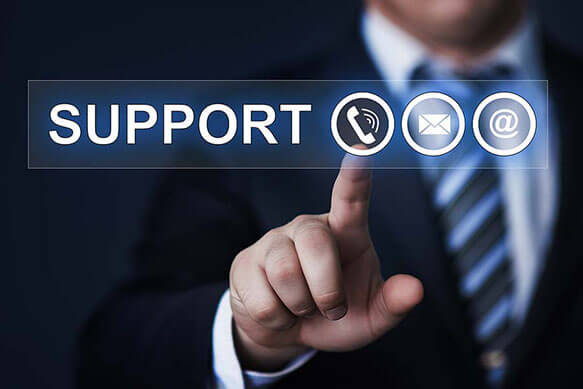 Stacey Kline has run Go Radio Broadcasting, an internet radio station, since 2014. When she purchased a STAC Classic system for her new studio, she faced a steep learning curve. "When I went into this business, I didn't know anything about the technical side of it," said Kline. "I just knew I loved radio, and I wanted to be a part of it. So when I installed the STAC, I needed a lot of help."
"You guys are fantastic. I can call any time, and know that I'll be able to speak to the same person who has been there for me from the beginning. Comrex tech support has been there for me every step of the way, and I can confidently say I know everything I need to now."

– Stacey Kline, Go Radio
John Freeman is a syndicated morning radio talk show host, who regularly organizes remotes as part of his programming. "The support at Comrex is fantastic," said Freeman. "We haven't had significant issues, but every time I've called, my concerns have been handled quickly and by a very knowledgeable person. It's an integral part of ACCESS for us."
Our tech support team is exactly that – a team. They're experts on all of our equipment, they work together to solve customer issues, and they're in frequent communication with our engineering department. They know not only the intricacies of our existing products, but also what developments will be coming in the future.
Every time I've had to call Comrex technical support, the folks there have always been able to answer my questions. They're great at giving me clear answers, and seem to understand that not everyone is an engineer, so I leave with a clear understanding of what I need to do.
On top of that, our customer support is always free. We believe you should never have to pay a company for product support, regardless of the query. And if, for any reason, a product requires repair, we also provide free loaner equipment.
We engineer our products to be reliable, and hope our customers never have any trouble with their gear. But the world isn't perfect, and problems happen – when they do, we're here to help.
---
Need technical assistance in Spanish? Contact soporte@comrex.com!
Visit our support page HERE.
Have a Comrex success story? Let us know!