While we never like to see Comrex units come in for repair, the inevitabilities of duty cycle, environmental conditions and just general customer abuse will facilitate the need for a Comrex device to be returned to us for some TLC. You can be assured that we will do our best to bring the unit back to factory spec so it can be returned to you and back into service as soon as possible.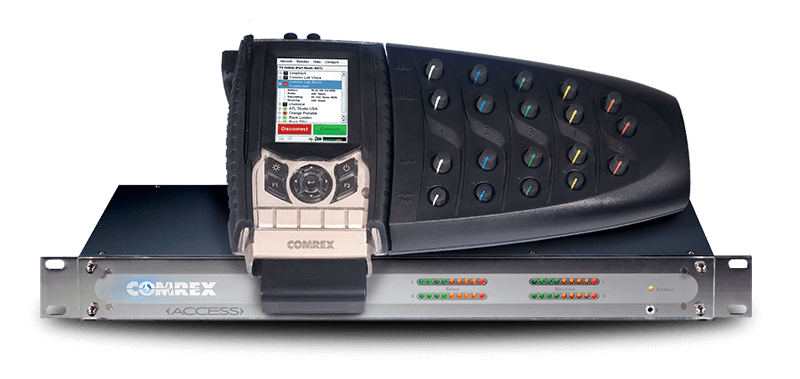 Sometimes – however – the ravages of time and electrons make it impossible for us to revive a unit.
Recently, we had one of the original ACCESS Rackmount units shipped to us for service. Despite our efforts, we were not able to revive it.
But imagine our joy knowing that our customer was able to keep this unit in service for 17 years! During that time, the unit maintained the ability to be upgraded to current firmware and compatible with other Comrex and EBU Tech3326 compatible products.
17 years is a phenomenal service life for a highly sophisticated piece of broadcast electronics, especially when compared to the average life of a consumer computer or router these days. It's evident that longevity is something that we engineer into our products.
Considering that our ACCESS line of products was based on state-of-the-art technology available in 2004 and upgraded over its decade and a half of manufacture, it gives us great joy knowing that our customers have benefited from the superior engineering and commitment to quality put into this product.
Fast forward to the present day. Our ACCESS codec line has taken a pretty broad leap forward since 2004. 18 years of technological advancement and experience in moving audio over IP have been distilled and focused into our latest ACCESS NX Portable, ACCESS NX Rack and ACCESS MultiRack products.
Given the success of the original ACCESS, one can only surmise that Comrex customers will enjoy the same, if not greater, product longevity with our new generation ACCESS line. By all means, Comrex customers should get the most out of their investment. But also know that the same commitment and dedication to quality and longevity is waiting in the next generation of ACCESS codecs.
---