Recently, we officially retired our original and second-generation ACCESS Portable and ACCESS Rackmount codecs. This means that we're no longer manufacturing those models – we're now only manufacturing our newer ACCESS NX line. 
---
Wait – if ACCESS classic has been retired, will you still support my codecs?
Yes! Always. "Retired" only means that we're not making new units. We provide lifetime support for every single one of our products, even the products that have been retired for years. (Seriously – we repair and support gear that's been in the field since the 1990s! When we say lifetime, we really mean it.)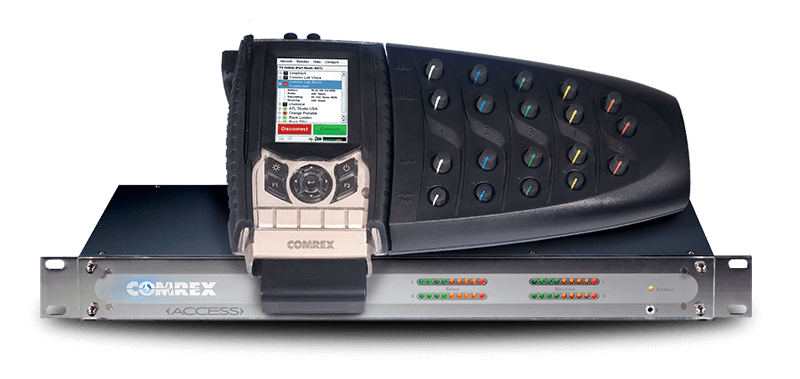 In addition, our tech support is always free. All of our support is done in-house, and when you call or write to us, you'll be speaking with a tech support expert who is intimately acquainted with all of our equipment. Even the older stuff. 
With that said – if you have an older codec, it may not be compatible with the latest firmware updates. Our software is designed for our newest hardware, and there may be some functions that aren't available for older equipment. 
We're proud of the fact that our gear has been proven to work for multiple decades, and that our users are still able to rely on our older equipment! But the expected lifespan of a codec in our industry is 10 years. Taking advantage of the technological growth that has occurred over the last decade is highly recommended. 
If you ever have any questions, please get in touch and we'll help. 
Quick links for support pages:
ACCESS Portable Classic
ACCESS Portable 2USB
ACCESS Rackmount
Still having trouble? We offer technical support in both English and Spanish during our normal business hours. To contact technical support, click here.
Need to send a unit in for repair? Learn more about our repair process.
---
So what are the current ACCESS codecs you make?
ACCESS NX Portable and ACCESS NX Rack are the worthy successors to our ACCESS Portable 2USB and ACCESS Rack. They've got updated hardware, and are ready to face the next 10 years of technological advances.
We also make a multi-channel IP audio codec called ACCESS MultiRack! MultiRack is the equivalent of five codec instances in a single rack chassis. It's perfect for users who need to run multiple codecs at once. 
---
What does the new ACCESS NX portable offer that the old one doesn't? 
ACCESS NX features a brand new user interface, designed to be even easier to use. We've used what we've learned in the last decade and a half to refine our design. The unit features a 5" capacitive touchscreen (no more stylus!) and intuitive controls, as well as two mic/line inputs (as opposed to just one). It's simple enough for anyone to operate, and intuitive enough to manage in high-pressure situations.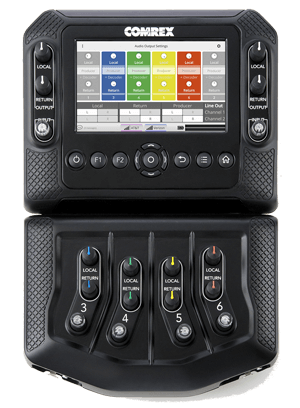 ACCESS NX also includes totally redesigned hardware, which was developed to support CrossLock, our proprietary suite of reliability tools. CrossLock gives users the ability to use multiple IP networks together simultaneously. When a new network is introduced, Crosslock can combine the two connections to take advantage of all available bandwidth.
More than just combining networks, CrossLock can also monitor and dynamically adjust how much of your stream is being placed on each network in real time. When necessary, CrossLock can apply appropriate error correction, recovery, or concealment techniques. And when a network becomes unusable, CrossLock can isolate it, without any user intervention.
Additionally, ACCESS NX is designed for use with Switchboard, our tool for easier connectivity. Read more about it here.
---
How about the ACCESS NX Rack?
The biggest change is AES67 compatibility! As studios evolve and AES67 becomes more common, ACCESS NX Rack can fit smoothly into modern set-ups. Our NX line is platform agnostic, meaning it can work with a variety of AES67 ecosystems. ACCESS NX Rack is compatible with Livewire, Dante, Wheatnet, and Ravenna. 

Not updating your studio anytime soon? Our NX line still offers updated hardware that's designed for modern IP technology. The original ACCESS unit was designed in the mid 00's, and while those units still work beautifully, IP technology has upgraded significantly in the last decade and a half. It's worth investing in equipment that will sustain you into the future.
ACCESS NX Rack is controlled with an easy-to-use browser based interface. Using any HTML5-enabled browser, you can log-in from anywhere to manage settings, adjust controls, and monitor connections. The page displays connection status, extensive network diagnostics, and audio level meters for remote monitoring. From any location, users are able to configure profiles for various connections with point-and-click connection commands.
---
I've also heard about ACCESS MultiRack – what's that?
For power-users, we also offer a multi-codec – ACCESS MultiRack. MultiRack can support up to 5 connections simultaneously, allowing you to streamline your set-up and accommodate more users with less work. For organizations looking to expand, MultiRack is a great choice.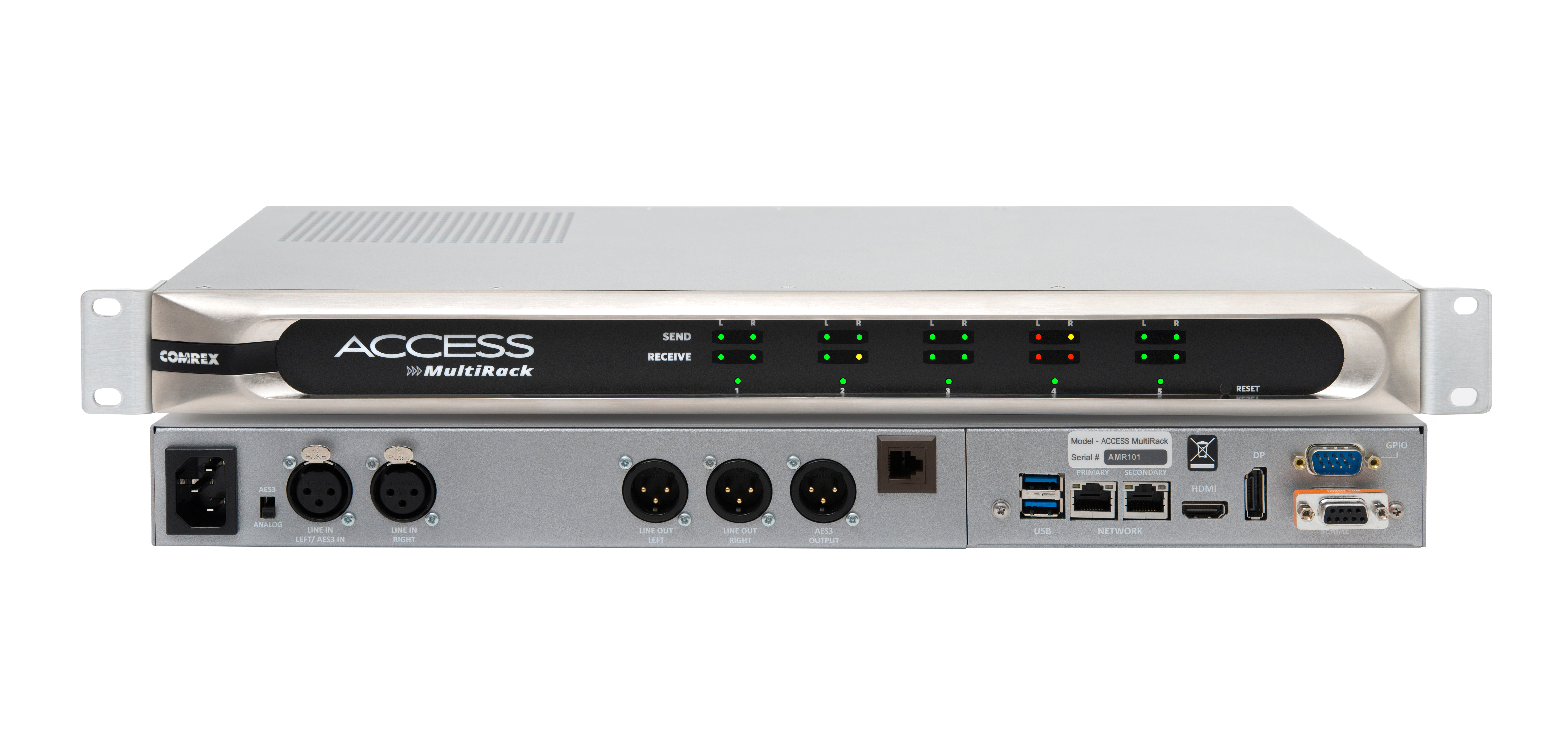 Just like ACCESS NX Rack, ACCESS MultiRack is compatible with Livewire, Dante, Wheatnet, and Ravenna.
That said, our original ACCESS Rackmounts and ACCESS portables are designed to stay solid for years. We plan to support you and your original units for as long as you use them.
---
For more information about our NX line, click here.
We offer a free demo program for those in the United States! Try any Comrex equipment, free, for two weeks (you just pay for shipping). Learn more.