When the list of essential jobs rolled out, broadcasters were notably included. That's because live media is vital in times of crisis. It's a valuable source of information, entertainment, and comfort that reaches audiences who are often isolated from other sources of media.
But broadcasters don't need to endanger themselves to provide important programming. Many professionals are finding ways to work while also staying home. With IP technology, it's possible to go remote from anywhere with an internet connection. Here's how some users are handling the transition.
---
Feed The Front Lines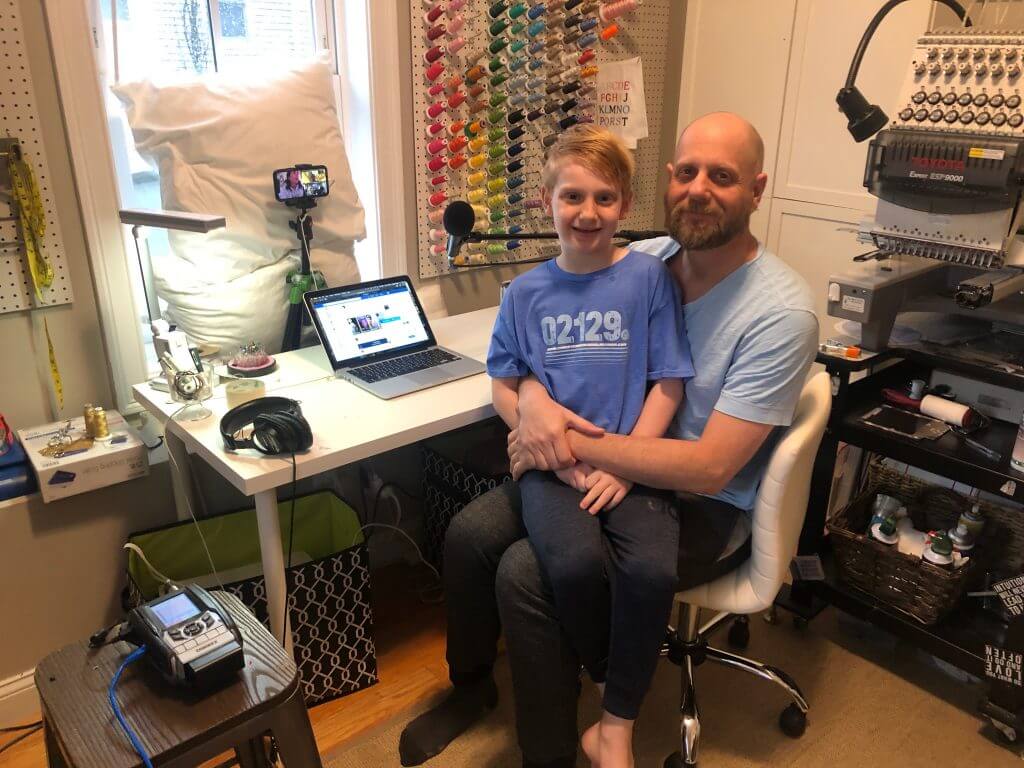 Karson Tager of the Karson & Kennedy Show on Boston radio station Mix 104.1 wanted to find a way to help his community. So during the week of April 20th, the show launched a program and asked listeners to donate money to buy lunches to healthcare workers. It was a success – they were able to donate 700 lunches!
Since then, Karson & Kennedy has launched Feed The Front Lines Fridays. Every Friday, a different restaurant will deliver to a group of front line workers.
---
Coronacasts
When Neumann University shut down due to COVID-19, Neumann University station manager Sean McDonald wanted to find a way to keep students connected.
He began recording people's stories from all over the country, and sharing them on WNUW's Facebook page, calling them Coronacasts. He's been using ACCESS NX and FieldTap to make it happen.
---
"Fresh Air" carries on from the kitchen
"Fresh Air with Terry Gross", produced at WHYY in Philadelphia, is one of the most popular programs on NPR. Given the show's high production standard, it's vital that the audio quality is excellent, even though Gross and her guests can't be in studio. To deliver the quality necessary, Gross is set up with an ACCESS, which allows her to work from her kitchen. As Billy Penn reports, "the broadcasts on 90.9 FM have not shown so much as a hiccup".
---
Bonneville Sacramento keeps things live and local
Bonneville International operates 22 radio stations, including Sacramento CA, that produce valuable local media for their markets. Local media is especially vital now, so it's important that their stations continue to produce coverage. So Bonneville Sacramento's engineering department put together a kit (which includes BRIC-Link II) to keep their people on the air.
---
"Candelaria FM" broadcasts from home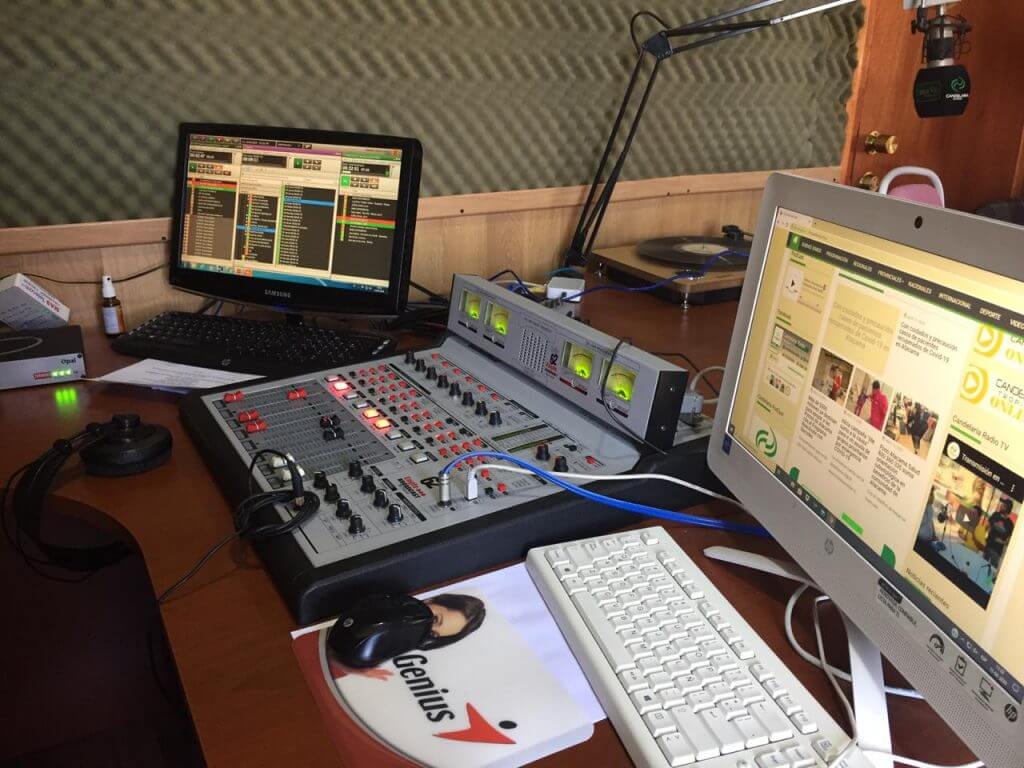 In order to continue transmitting its traditional, excellent audio and signal quality to its listeners, Candelaria Radio of Tierra Amarilla, Chile, through the use of Comrex Opal technology, is one of the few radio stations in the Atacama region that generates and produces its programming from home during this pandemic.
---
Covering a cure
Italian production company BluTek visited San Mateo Hospital in Pavia, Italy to cover the development of a possible vaccination COVID-19.
They used LiveShot to provide live video coverage and relay a little bit of hope to their viewers.
---
Live weather, from the living room
Even though many of us are staying inside, we still need to know the weather. The Duluth News Tribune reported on the ways in which TV journalists in Duluth, Minnesota are staying connected and providing sports, weather, and news coverage from outside the studio.
Adam Clark, weatherman for local NBC affiliate KBJR, is one of those who is providing his reports from home. "I'm just glad to have a job that will let me do this," Clark told the Tribune. "That they care enough to lower the headcount (at the station)."
Clark's setup includes a LiveShot, configured to use both 4G and internet to connect with headquarters. He also has three lights, a camera, tripod and laptop. He's blocked windows with a blanket to prevent glare, and has set up a TV monitor to show graphics. "It kind of looks like I'm in the studio," he told the Duluth News Tribune.
---
"Kim Kommando" creates talk radio from home
"The Kim Kommando Show" is the flagship radio show for WestStar Talk Radio. The three-hour talk show, which is also produced as a one-hour segment for Bloomberg television, has an extensive audience base and over 450 affiliates.
Radio World reports that the hosts of the show create audio content from home, which is then sent live through ACCESS units to producers. Those producers then edit the show from home (to the best of their ability) and share it online or send it out through Westwood One's satellite distribution network. With this workflow, "The Kim Kommando Show" is able to continue delivering content to keep their audience entertained and informed.
---
Work remotely
We're proud to help so many broadcasters stay safe by working from home. We've got a variety of solutions that can help you do the same.