UTA Radio is an online station that serves the community of University of Texas at Arlington. The station broadcasts indie rock music and coverage for all major sports at UTA, and is run in large part by students. Since their inception in 2001, UTA Radio has been an online station. "As soon as the internet came along, we jumped on board, and that's how we gained the capacity for broadcast," said Lance Liguez, faculty advisor for UTA Radio.
Several years ago, UTA Radio purchased a Comrex ACCESS. "It improved the sound of our remote broadcasts a lot," said Liguez. "It's now how we do most of our sports broadcasting."
Recently, UTA Radio received a request to coordinate a live interview between a UTA faculty member and the BBC 4 program "Thinking Allowed".
"We'd had requests over the years from university communications to bring faculty in, and they'd always ask first, do you have ISDN?" said Graeme Varga, UTA Radio chief engineer. "We'd say no, sorry, we don't. But BBC 4 asked for an IP connection, and we leapt at the chance."
"It was the first time we were able to do something like this – a broadcast quality interview, overseas."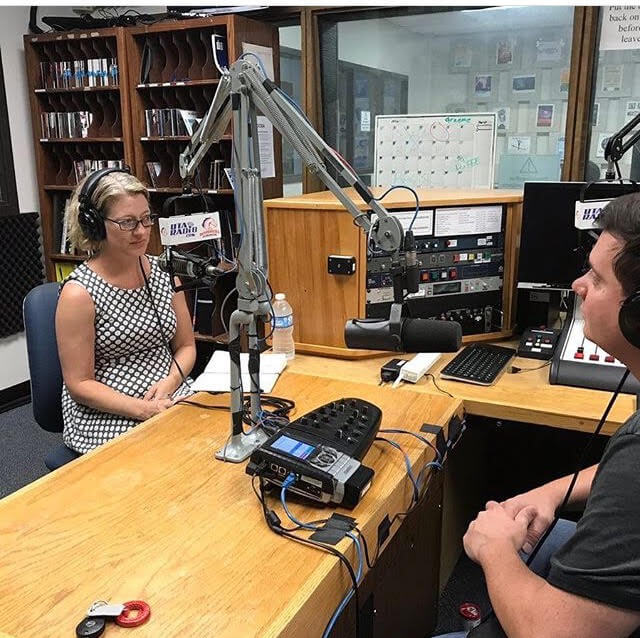 Coordinating the connection was simple. "They gave us an IP address and we connected instantly," said Varga. "We were able to use the most recent AAC encoder, and it was perfect."
Accomplishing this broadcast has boosted the confidence of UTA Radio staff. "Now that I've gone through this process with the BBC, I've told university communications to let people know that this is an option," said Varga. "We can now really leverage this to get our university out there and get connected to media outlets very easily. Comrex is pretty universal with media outlets, so this comes in handy."
ACCESS has also bolstered UTA Radio's ability to accomplish remotes. "It's more reliable, said Liguez. "We don't have any drop outs. Even in low Wi-Fi situations, when we have a campus event and we don't have a strong signal on campus because campus has some dead spots sometimes, we are fairly sure that we can get a signal out."
"We haven't changed our programming yet, but I think we now have the confidence that we know we can," said Liguez. "Now I know we can do more."
---
Learn about the latest model: ACCESS NX
---
Listen and learn more about UTA Radio here.