BY ANDY MCDONALD
I'm chief engineer and IT director for the Melbourne FL and Brunswick GA markets for iHeartMedia. Basically, if it's broken, I fix it.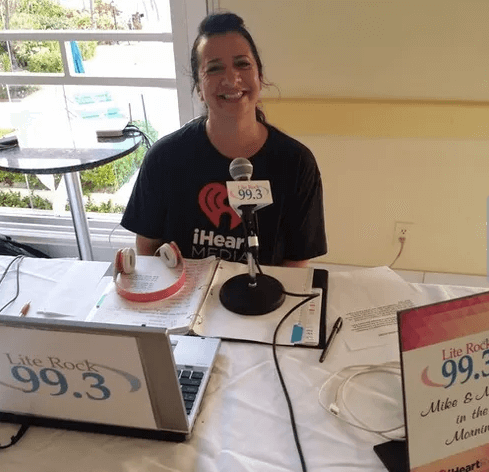 For our Melbourne morning show we regularly do remote broadcasts, and sometimes we have the luxury of broadcasting from the Bahamas. We've used ACCESS to connect from the islands to our station in Melbourne, Florida three times now. The first two times, we had no problems at all. But when we returned for the third broadcast, we discovered that the hotel from which we were broadcasting had changed their internet service provider, and their upload speed was far slower than it had been. This slow network was negatively affecting our audio quality, and we weren't happy with it.
I reached out to Chris Crump at Comrex to see if we could improve the quality of our audio for remote broadcasts by changing our settings on the ACCESS. We tried several different encoding algorithms, but they didn't make it better – they reduced our delay, but the audio quality was still below our standard.
Chris suggested that we use CrossLock. CrossLock is a suite of reliability tools designed to improve audio quality and latency on marginal networks. I had never set it up, because we'd never needed it before. But Chris encouraged us to try it and see if it would help.
Once we configured CrossLock, our audio quality did a complete 180 – it sounded amazing. We connected to the hotel's regular network, as well as a wireless network they provide for hotel guests. CrossLock monitored the available bandwidth of each network, and as network quality fluctuated, it intelligently reallocated the data load to whichever network was stronger at the time. The shifting between networks resulted in a small amount of delay, but it would resolve quickly, and the audio quality had improved significantly.
Connecting with CrossLock is the same as connecting normally. CrossLock is built into the settings of the codec, so after configuration, you don't have to do anything extra. It works automatically.
ACCESS lets us do more remotes than we could before. You don't need a landline or an ISDN line – if you have a Wi-Fi connection or a network you can connect to with a Cat-5 cable, it's good to go. It doesn't get easier than that. If we had taken an ISDN unit it would have taken us hours to configure it correctly to work with the ISDN line on the island.
It's so easy to use that one of our jocks uses it to do his entire show by himself. He'll take the unit to a location like a bar, and doesn't even need a board opp. He can record his breaks, drop them into the log, and send them without any help. And CrossLock ensures that he doesn't have to worry about the reliability of his connection.
I'm surprised that this is the first time that I've had to use CrossLock. I'm glad it was available, because our Bahamas broadcast would have been ruined had CrossLock not been there. It's now a function that we trust to work in case of a bad network. So thank you!
---
---