Now more than ever before, podcasts are happening remotely. In most cases, it's not possible for guests to get to the studio for a conversation in person. Additionally, many podcasts hosts are working together from different locations. It's becoming increasingly important to have a way for podcasters to speak remotely in real time – without sacrificing audio quality. 

Opal is a live IP audio gateway, designed to make guest interviews (or remote conversations between hosts) easy. Guests or hosts can connect to their podcast studio by simply clicking a link (sent via email, text, or chat).
While Opal is a hardware device that's set up in a studio, your users can connect with consumer grade equipment like their laptops or smartphones, so there's no need to worry about shipping or configuring special gear – all they need is a headset.  
Why use Opal for podcasting?
Better back-up audio

: Many podcasters record Zoom or Skype audio and use it as a back-up if a recorder fails. Both applications prioritize video first, and – as many people can attest – the audio doesn't always sound great. Opal audio is always high-quality. If worse comes to worst, you can feel confident that you'll have something that sounds good to edit into your episode.
Easy for guests:

Opal is even easier to use than Skype or Zoom. Your guest doesn't need to install anything – no downloading an app and constantly having to update. Instead, all your guests have to do is click a link sent by you, and they're on the air. 
High quality AND low latency

: For most podcasts (especially comedy podcasts), timing is everything. While it's possible to edit out awkward pauses or overlapping speech, even an extra few milliseconds can throw podcasters off and interrupt the flow of a conversation. Opal offers low latency, making it easy for talent to talk naturally and sound great. 
Who's using Opal?
Opal is becoming more and more prevalent among podcasters! Here are a few users who have made it part of their workflow:
Earforce Keeps Interviews Rolling With Opal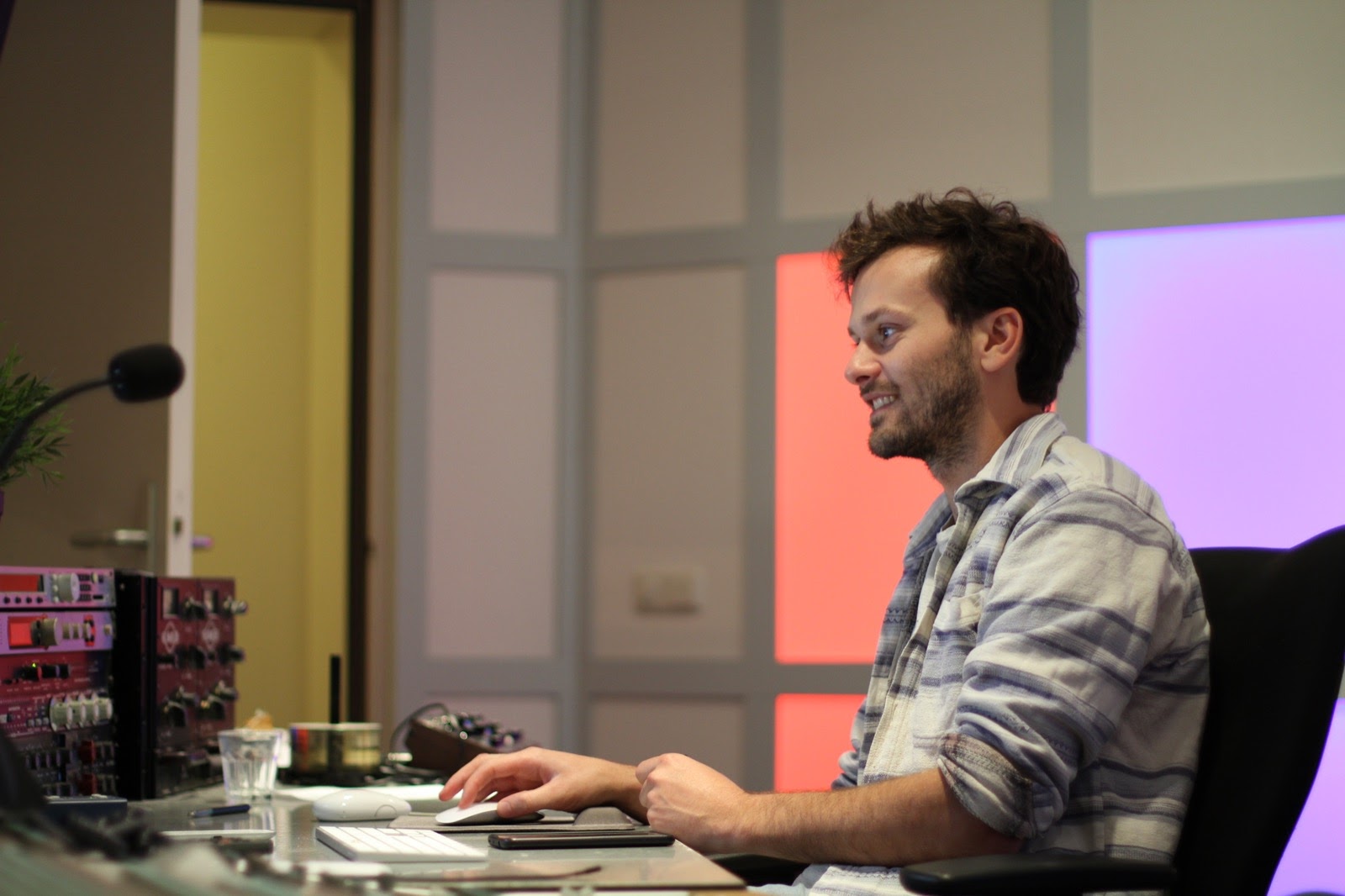 Earforce is a recording studio based in Amsterdam that provides mixing, post-production, and recording services. Recently, Earforce has begun producing podcasts, and helping creators develop content. Many of the podcasts they work on involve interviews and other conversations.
"When COVID hit, we had a whole string of podcasts that were canceled because the country went into lockdown," said Rens Korevaar, engineer for Earforce. "Many of our podcasters were afraid to come to the studio, or their companies wouldn't allow them to visit. We purchased Opal to allow us to continue producing content."
"I think Opal is definitely worth buying," said Korevaar. "The price point is low enough that it pays for itself. Good audio is so important — if you hear something in high quality, even if you don't know anything about audio, it just feels better to listen to. Especially these days with everything going remotely, the Opal definitely comes in handy."
Messina Connects Hosts of All Experience Levels
Joe Messina is the host of "The Joe Messina Show" (formerly "The Real Side Radio Show"), a nationally syndicated political radio show and podcast. As a seasoned radio and podcasting professional, Joe also shares his expertise as a producer to other broadcasters with his production company, Real Side Productions.
Real Side Productions works with creators of varying experience levels, from seasoned podcasters who are looking to syndicate their shows on the radio, to new hosts seeking coaching to perfect their craft. 
"I bought some Android tablets and a couple of headsets to send out to guests who are regularly on the show," said Messina. Guests connect by opening a link in the browser of the tablet. "When they connect, they sound like they're sitting in the studio with me."
"I was skeptical of Opal at first; it sounded too good to be true, like a bubble gum ad," said Messina. "But once I got it set up and working, it's been flawless."
Opal Makes Full-Duplex Audio Magic for Great Night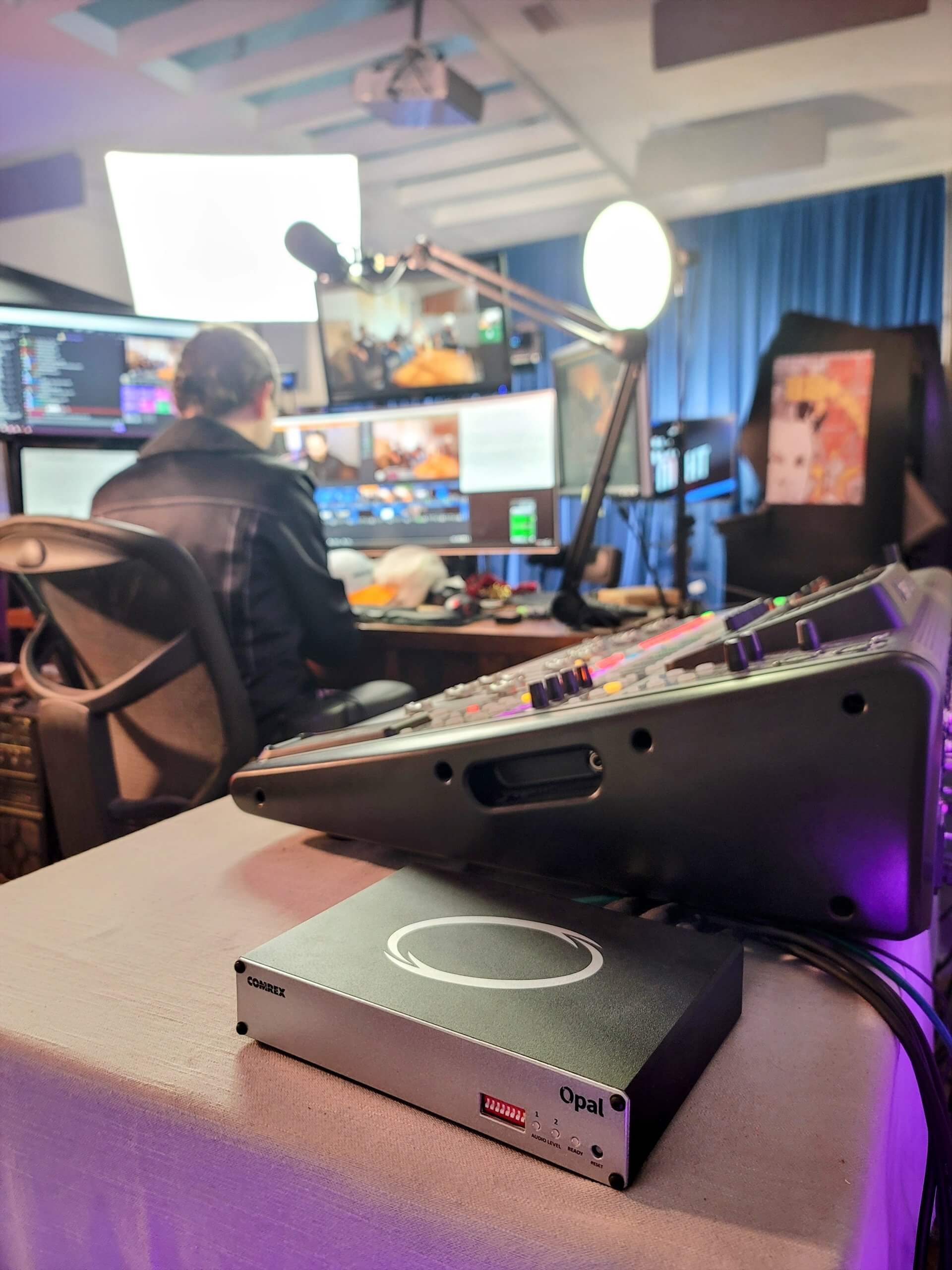 For 11-and-a-half years, the hosts of Great Night lived in different states. For much of that time, they did what has essentially become the default podcast comedy technique during the pandemic: they used Skype and recorded their audio locally, then edited it together in post-production.
"But the delays and hiccups caused by Skype were intrusive, and we wanted to find a full-duplex solution," said Brian Brushwood and Justin Robert Young, hosts of Great Night.
"We would use video from Skype and connect our audio through the Opal, and there was an immediate difference in our audio quality. Even when Skype was failing, the Opal audio would continue to be precise with low delay, and it felt as though we were in the room with each other."
"When we shifted to Opal, our audience noticed," Brushwood and Young said. "We got a lot of feedback from our listeners about the change — they couldn't identify exactly what was different, but it felt electric. Suddenly we were both able to talk at the same time without any delay."
---
Want to learn more on Opal and upgrade your podcast's audio?
Contact us!