There's no room for error in live sports broadcasting. Sports fans follow play-by-play coverage with bated breath, hoping to hear what's happening with their team in real time. If your equipment fails, your entire audience is let down. And there are no second chances with a live event.
We made ACCESS NX to provide reliable connections for live broadcasts that won't fail, even under pressure. And many users are already putting it into the field.

For remotes from the sidelines
Nick Straka is an engineer that has been working in the field for over 23 years. "I've been running my own engineering company, NS Engineering, for 9 years now," said Straka. "I work with clients of all sizes. Everything from large Class B New York stations, to little LPFMs situated almost 150 miles out of the city – I find solutions for them all."
"The first ACCESS NX I put in the field was at Rutgers. We needed a codec to get the sideline reporter on the air," said Nick. "We could have used wireless microphones, but at Division 1 stadiums there's already a lot of wireless in use, and it's far too complicated to coordinate."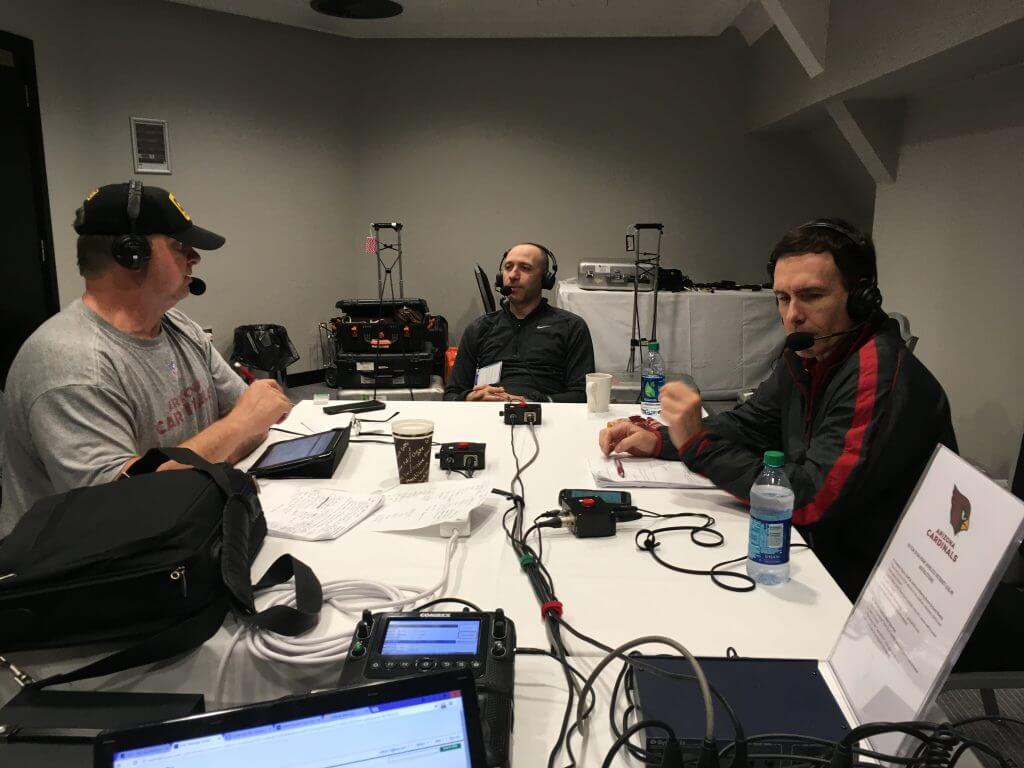 "ACCESS NX was perfect. Because it has two mic inputs, we could just plug in microphones, get connected to the studio, and be done," said Nick. "For a sports broadcast, you don't need to lug a whole mixer with you. You can have your play-by-play and color announcers right on the sidelines, without any extra equipment."
For impressing your clients
Tom MacDonald owns TRM Corporation, a company that provides remote broadcasting services to a wide range of clients. "We do remotes for everybody from the New York Jets, to Sirius, to little mom-and-pop stations," said Tom. "My gear is everything from a satellite truck to a mixer. You name it, I own it."
TRM Corporation was contracted by Sirius XM to handle a remote from Yankee Stadium during the American League Championship Series. "We were handling pre- and post-game talk for Sirius XM's MLB Network Radio," said Tom. "I knew ACCESS NX would impress my client – and it did."
"I own 8 or 9 ACCESS 2USB portables to handle radio row events, because they're just easy – I can set them up and hand them to one of my guys, and they can run it with no help," said Tom. "But now, all of my employees want to use the ACCESS NX. Everybody wants to see it – it turns heads."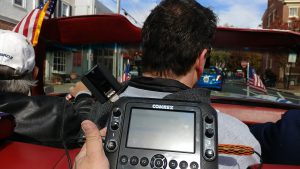 For unfamiliar set-ups
Every year, NFL teams travel to England to play an overseas game, as part of a longstanding tradition. Walt Ellis, engineer for the Arizona Cardinals' Flagship Station (KMVP 98.7), was responsible for making sure KMVP's coverage of the London game was broadcast back to the states without issue.
"We had multiple shows to produce in the time we were in London. "Doug and Wolf, the KMVP morning show hosted by Ron Wolfley and Doug Franz, was set to broadcast all but one of the six days we were abroad," said Walt. "We also needed to produce our weekly show, The Big Red Rage, from The Admiralty, a pub in Trafalgar Square. Not to mention, we needed to get our play-by-play and color commentary on the air during the actual game!"
"All of the shows went off without a hitch," said Walt. "On game day, we set up our two ACCESS NX units to do all the backhaul of the two pre-game shows that were outside of the stadium, and then inside of the stadium my two ACCESS 2USB units were used in conjunction with ISDN units for the actual game day broadcast."
Because he was working in a brand new setting with unfamiliar networks, Walt needed equipment that would be solid, no matter what issues came up. "Our ACCESS units were our primary and only means of broadcast for most of the shows we pulled off while in London," said Walt. "I enjoyed using them – they performed flawlessly, and our programs sounded great."
---