As of 2016, Facebook is the most popular social network worldwide, with nearly 1.79 billion monthly active users. According to the Pew Research Center, over 62% of U.S. adults get news from social media, with 66% of Facebook users reporting that they use the site as a news source.
Information on Facebook, both true and less-than-true, has a significant impact on everything, from politics to perceptions of science. There's no avoiding it – Facebook is a significant part of the media that people consume on a daily basis.
Facebook Live in Traditional Settings
Many smart television stations have found ways to leverage the strengths of Facebook to supplement their programming. In particular, local stations are at the forefront of social media innovation.
Salem Community Television (SCTV 17) in Salem, NH, is one of many stations that uses LiveShot with Facebook Live to bring community news directly to their audience.
For SCTV 17, this combination provides immediate programming in a way that was previously inaccessible. "Due to lack of resources and time, it can sometimes take us a day or two to get a program from the field to the air with our traditional workflow," said Aaron Shamshoyan, an engineer with Salem Community Television.
"Facebook Live enables us to put a story in front of users right away, in real time."
"Using Facebook Live has also given us the power to interact directly with our audience," said Shamshoyan. "People can comment on videos and ask questions – we can get a sense of what our community cares about, as an event is happening, which is something we can't do otherwise."
Stability and Spontaneity
Television stations still need to produce quality visuals, regardless of the distribution channel. Gaining immediacy doesn't have to mean a drop in quality for these stations.
"We need to be able to broadcast from our professional cameras, so we use Comrex LiveShot to acquire live video," said Shamshoyan. "We then transmit to the LiveStream HD550 switcher, which streams directly to Facebook. In our experience, it's the easiest way to get quality video to the internet in close-to real time."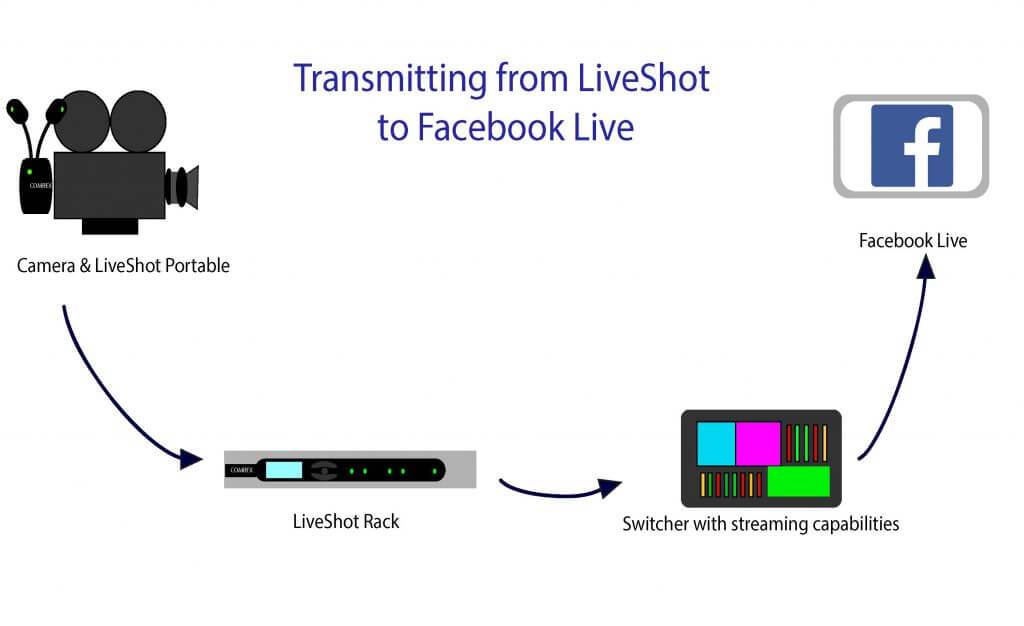 LiveShot provides greater network stability. When using Facebook Live from a cell phone, users can only make use of the phone's signal to transmit. Sending broadcast quality video and audio over a single cell signal is impossible under most circumstances, and blurry visuals are not an option for most television stations. LiveShot can use multiple networks at once, providing more reliability in areas with compromised networks.
SCTV 17 uses a similar setup to handle planned live broadcasts, like town hall meetings and other community events. For them, LiveShot is versatile enough to function as a high-quality video acquisition tool in both spontaneous contexts as well as situations they can prepare for.
Audiences are spending more time on Facebook. Rather than abandoning those numbers and accepting a smaller viewership, Facebook Live presents an opportunity to meet viewers where they are. Using tools like LiveShot enables broadcasters to take advantage of this platform without sacrificing quality.
---
---